We are very excited to tell you that we've found a cool resource for DIY Steampunk creative fonts and graphics that you can use for creating all sorts of designs. They come in a digital format, so you can use them for Steampunk crafts or digital designing. For instance, you can create your own invitations with them, print on t-shirts and other products and make party decorations or more permanent home decor. All of the design elements are already cheap, but we wanted to pass on some discounts to make them cheaper. You can go directly to the site, The Hungry Jpeg, after you get the coupons or check out our fun Steampunk finds below. The discounts are:
Buying bundles: Up to 96% OFF Graphic Design & Font Bundles on TheHungryJPEG.com
Okay, if you want to shop without looking at our finds, use one of the links above. Have fun!
Below, you'll find some of the DIY Steampunk graphics and fonts that appealed to us.
Watercolor Steampunk Graphics
If you love the idea of mixing Steampunk and Boho for your designs, this set of Watercolor Steampunk Graphics is ideal. You can many anything from party decorations to Steampunk wedding invitations.
Steampunk Doodle Banners
These Steampunk banners are so much fun that we're thinking of adding them to this website. Three designs available in several design formats.
5 Vintage Steampunk Labels
Use these vintage Steampunk labels for flyers, signs or for a website. You can also personalize them for a company logo on a brochure or t-shirt.
Steampunk Wheels Set
Mix and match these fun Steampunk wheels for apparel, home decor or paper products. They're colorful and easy to create patterns with.
Vintage Pattern
Get this great vintage pattern for making wedding invitations, printing on pillows, or decorating your dorm room. This pattern comes in several colors to match any color scheme.
Victorian Fonts Collection
This Victorian font collection is a wonderful way to add sophistication to your wedding invitations, posters, flyers or party supplies. Create labels for selling vintage or Steampunk products. Click through to see all the fonts.
Watercolor Victorian Garden
A softly-colored Victorian garden themed-collection for lovely invitations and/or signage. Mix and match design element to create original designs for your special event.
Paris Inspired Victorian Ladies Hang Tags
Personalize these Paris-inspired Victorian ladies hang tags for selling handmade products, for party labels or gift labels for Christmas or holiday. Lovely designs that you can add your own words to.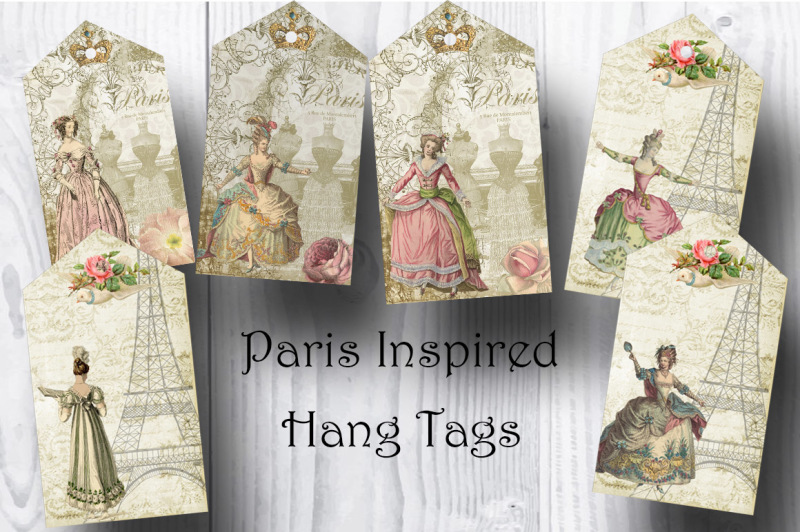 Paris Inspired Victorian Ladies Hang Tags

Vintage Fishes Clipart
These vintage fish, there's eight in total, are beautifully designed and colored. You can use them to create products for home decor, invitations or posters for someone who loves to fish. There is a similar collection of birds.
Steampunk Font
This adorable Steampunk font is perfect for DIY Steampunk projects. The style looks kid-friendly, making it cute for children's t-shirts or name posters for a kid's bedroom.
Steampunk Clipart + Coloring Pages
Create your own coloring pages for yourself or a classroom. These are meant for adults or teens to color. You can also print them on posters or flyers with color for a personalized artistic Steampunk project.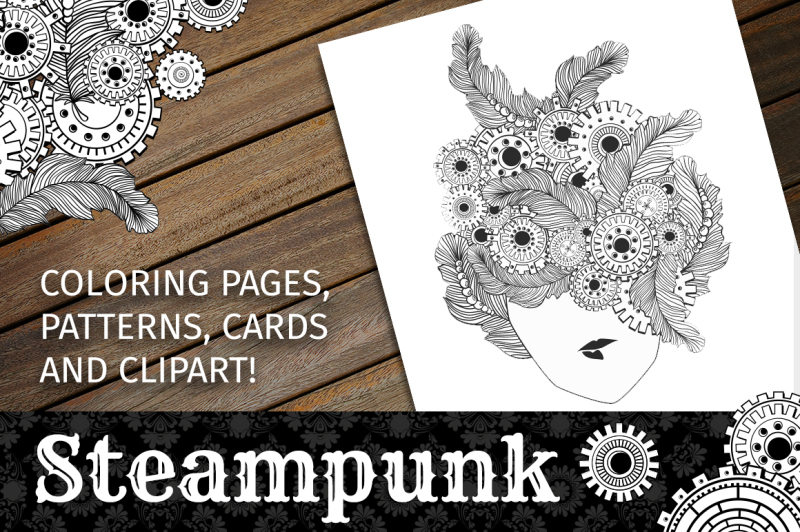 Steampunk Clipart + Coloring Pages!

Classic Heritage Typeface
One last vintage font perfect for a Steampunk Western-style party or event. Great for signage, posters, wedding or bridal shower invitations, or business applications.
Pin It for Later
Not ready to use any of these unique Steampunk graphics or fonts right now? Pin this image to Pinterest for your Steampunk DIY creations later on.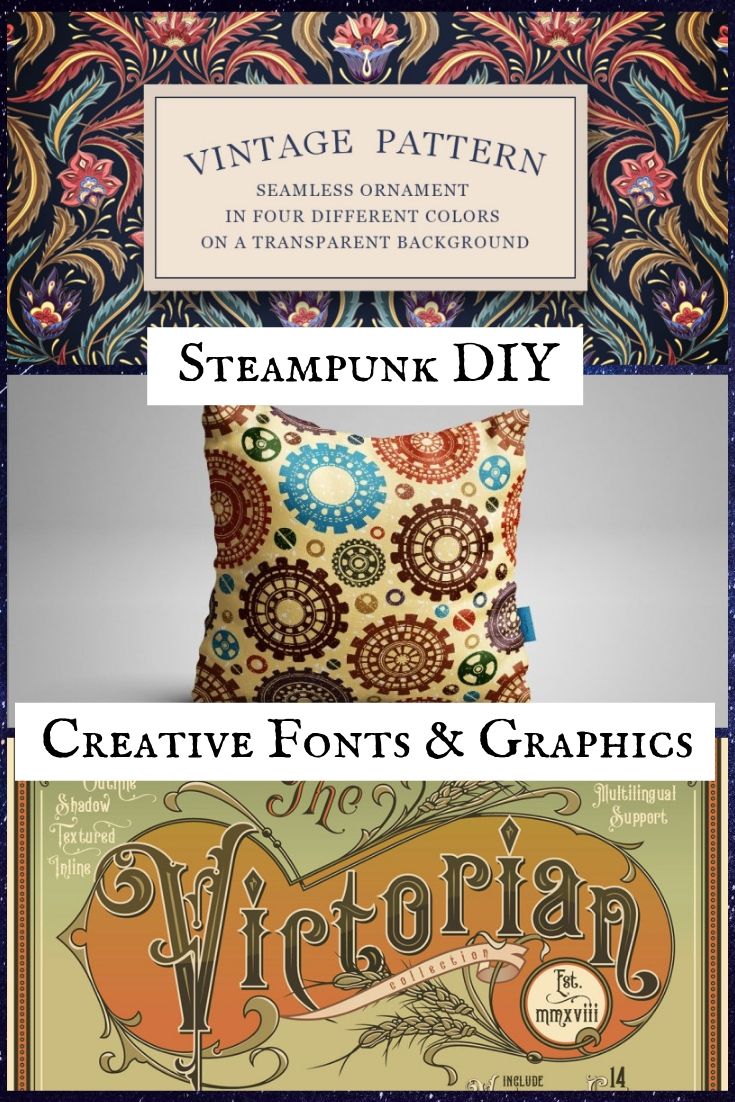 (Visited 1,700 times, 1 visits today)