Updated for 2018
Steampunk has taken the world by storm. Whether you're into Steampunk fashion, home decor, or the science fiction novels, there are still other creative ways to incorporate a little Steampunk into your everyday life. Consider the possibilities of printable Steampunk craft labels and papers. You could use them as gift tags, diary pages, for scrapbooking fun, and more. Downloadable files make it easy to order and create your own Steampunk pages right from your home computer. Here we look at some great Steampunk printables available from Etsy sellers.
Steampunk Diary Pages Digital Paper 8.5 x 11 Inch Paper Pack
These great printable diary pages are available as an instant download of eight 8.5 inch by 11 inch sheets. Download comes as four ZIP files which will require the use of unzipping software. These high quality images feature Steampunk themes and are made to look like antiqued, weathered paper. Create your own personal diary using these pages.
&
15 Large Steampunk Apothecary Bottle Labels 4.5 x 2.23 inch Jar Labels
These apothecary labels are available as an instant download of three 8.5 inch by 11 inch papers for easy printing. Labels measure 4.5 inches by 2.23 inches and the set includes 15 different designs. These are the perfect accent for labeling jars and bottles containing curious objects for Halloween decorating or haunted house fun. These would also be a really cute idea for dressing up bottles of everyday items in the kitchen, for example, storage for candy or nuts. Also available in smaller and very small sizes.
&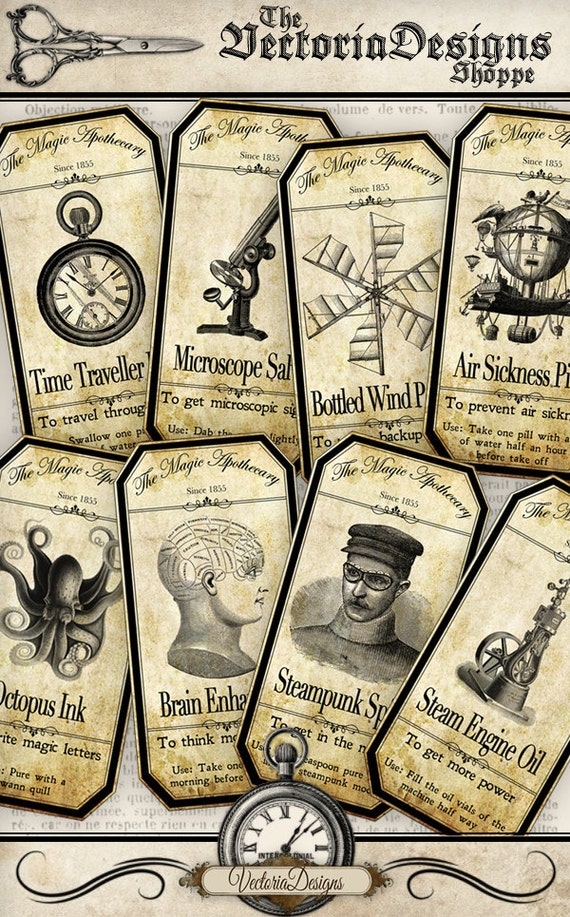 Steampunk Apothecary Bottle Labels

Steampunk ATC Vintage Images Printables
This is a download for a set of eight Steampunk designs measuring 2.5 inches by 3.5 inches each. Comes in one convenient printable sheet that is delivered as an instant download of one JPG and one PDF file. Use these designs to create terrific scrapbook pages or to make jewelry or earring cards. Design pages are made to look like tattered vintage paper for a great Steampunk look. Designs include an octopus, a compass, a man on an old fashioned two wheeled bicycle, and more.
&
Printable Steampunk Wedding Ticket Invitation 7.5 x 2.5 inch
If your wedding has a Steampunk theme, then so should your wedding invitations. This is an instant download of three JPG images, including two high quality 7.5 x 2.5 inch images on one 8.5 inch by 11 inch sheet, and one high quality 7.5 x 2.5 inch image for easy text adding. You will also receive a tutorial about how to add text in Word. Invitation tickets are blank so that you can add your own text using handwriting, Photoshop, or do it online with picmonkey.com. Features a compass design with month and dates to select from.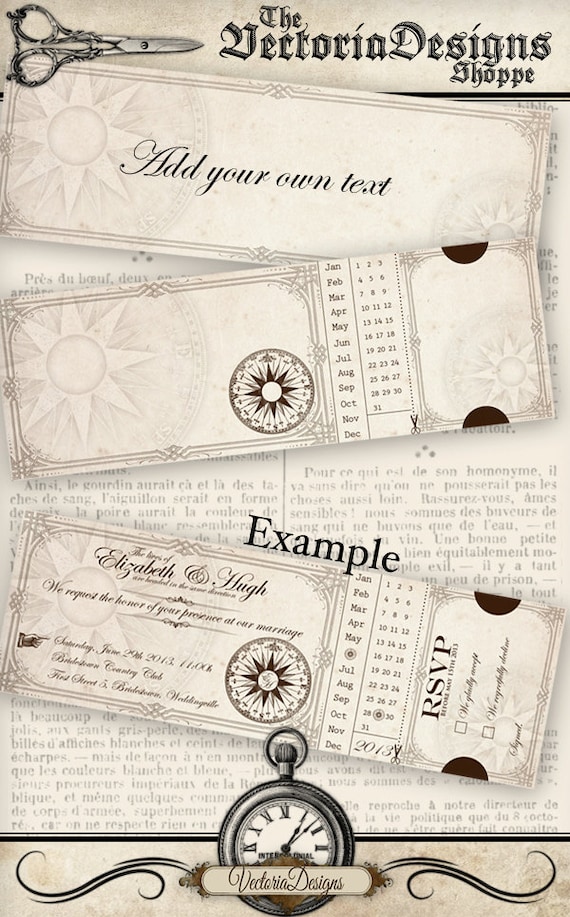 Printable Steampunk Wedding Invitation 7.5 x 2.5 inch

Instant Download Steampunk Envelopes Printable
Share your love of Steampunk with others with these printable Steampunk craft papers in the form of envelopes. Instant download includes four mini envelope images measuring 4.77 inches by 3.40 inches when folded. Comes in four 8.5 inch by 11 inch sheets to make printing a breeze. Includes four PDF files in one ZIP file.
Steampunk Tags Digital Paper Craft
This set of nine unique Steampunk tags is available as an instant download digital collage sheet measuring 8.5 inches by 11 inches. Includes a PNG and JPG file. Designs include Steampunk hats, boots, clocks, etc. Makes great gift tags or labels. Each tag measures 2 inches by 3.5 inches.
Steampunk Party Digital Images for Cards
Create your own Steampunk postcards or gift tags using this digital instant download of eight Steampunk images on an A4 JPG sheet. Designs include a man looking through binoculars, a man with a top hat riding a vintage bicycle, and more. Customers receive a high resolution scan of the images.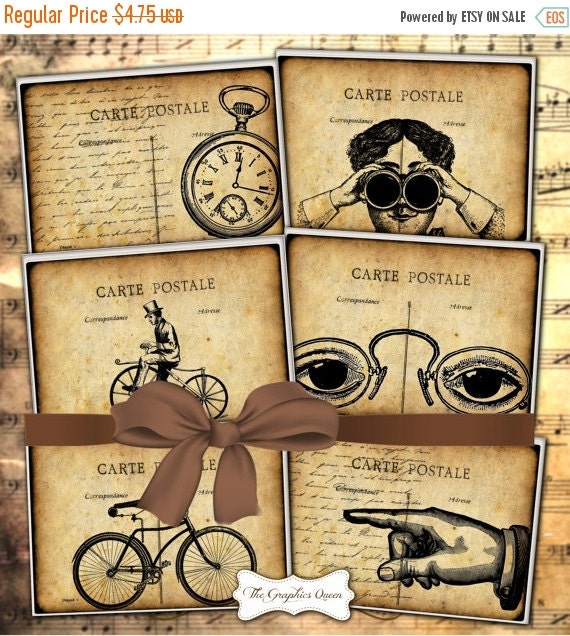 Steampunk Party Digital Images for Cards

Steampunk Bottle Labels For Wine Or Liquor Bottles
Fun labels add a Steampunk touch to any occasion. Laminated labels clearly mark your favorite tonic, serum, or elixir. Labels can be personalized with a family name. The wine bottle label measure 4 x 3.25 inch. There will be 4 labels in 1 page .The page size is 8.5X11 inch. The beer bottle label measure 3.5 x 2.25 inch. There will be 8 labels in 1 page. The page size is 8.5X11 inch.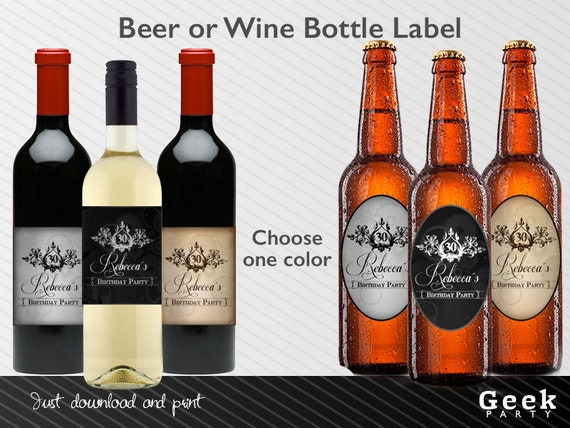 Steampunk / Vintage Party Beer or Wine Bottle Label

More Steampunk Printables
All of these items are digital printables that you can download and print out at home. These are just representative of a much larger group of items from each artist that designs these. Click through for prices and to see other printables.
 Steampunk Wedding Invitation

 Steampunk Tags

 Victorian Graphic

 Vintage Fly Fishing Images

 Steampunk Printable Ticket Wedding Invitation

 Striped Steampunk Printable Invitation

 printable journal kit

 printable to do list

 Victorian Steampunk Science & Medicine

 Anais Nin

 Steampunk party banner printable

 STEAMPUNK digital papers scrapbook

Pin It for Later

(Visited 15,793 times, 8 visits today)
Check Our Related Pages Before You Go!