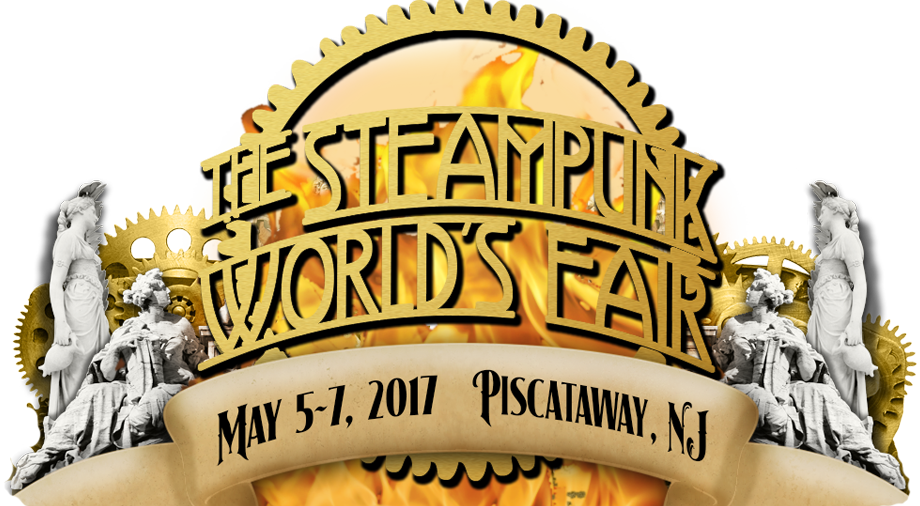 Steampunk is a term used to describe a particular genre in which the past meets the future. Think of it as a type of fantasy and science fiction meets the Victorian era. To fit into the Steampunk genre, there must be some type of setting that takes place in the past, generally in the Victorian era or in a fantasy world setting. There must also be elements of futuristic technology present that are far too advanced for the time period. Think of the movie Charlie and the Chocolate Factory. Charlie and his family lived back in the old days and were very impoverished. Meanwhile, he wins the Golden Ticket to visit this magical, fantastic chocolate factory with machinery and technology that seems out of place with the time period. This is all part of the magic of Steampunk.
Steampunk was originally considered to be a literary genre, which branched out into movies with Steampunk themes, which has also since evolved to include an edgy style of fashion as well as it's own culture. In fact, Steampunk has become so popular that there are now conventions and festivals that allow visitors to explore and celebrate anything and everything that is considered to be Steampunk.
The Steampunk's World Fair 2017 will be held this year at
The Radisson of Piscataway
21 Kingsbridge Road
Piscataway NJ 08854
The Embassy Suites of Piscataway
121 Centennial Avenue
Piscataway, New Jersey 08854
This festival is considered to be the world's greatest Steampunk festival, and actually one of only a few actual festivals for Steampunk enthusiasts. There are a few conventions that take place each year for Steampunk buffs, but festivals are limited, making this year's World's Fair a great opportunity. Advanced tickets for the event will be sold online for those wishing to attend the entire weekend of festivities. Single day ticket purchases will be available at the event. The fun begins on Thursday, May 5th at 5 PM, and runs through the weekend, wrapping up early Sunday evening. You can take advantage of the opportunity to dress as a Steampunk character, wearing some of the stylish Victorian era garments and boots, or you may come dressed in any other style.
Visitors to the Steampunk World's Fair 2017 can expect to keep very busy and be very entertained. Several performances are held throughout the day, with as many as six events going on at once. Visitors can take part in the absinthe (an alcoholic beverage) tasting, attend the gender-bending ball, and dine at Moriarty's Deadliest Dinner. As night falls, get ready for exciting fire shows, Tesla coils, and top off your night with a huge party and concert held in the parking lot. Similar to a Renaissance Fair, this event packs even more fun and activities into each day. The band Emperor Norton's Stationary Marching Band will be returning to perform this year.
If you are into the Steampunk culture, or are simply curious and would like to know more about the culture, this is the event for you! More detailed information, as well as specific activities will be listed on the website at steampunkworldsfair.com in late March or early April 2017.
(Visited 732 times, 1 visits today)