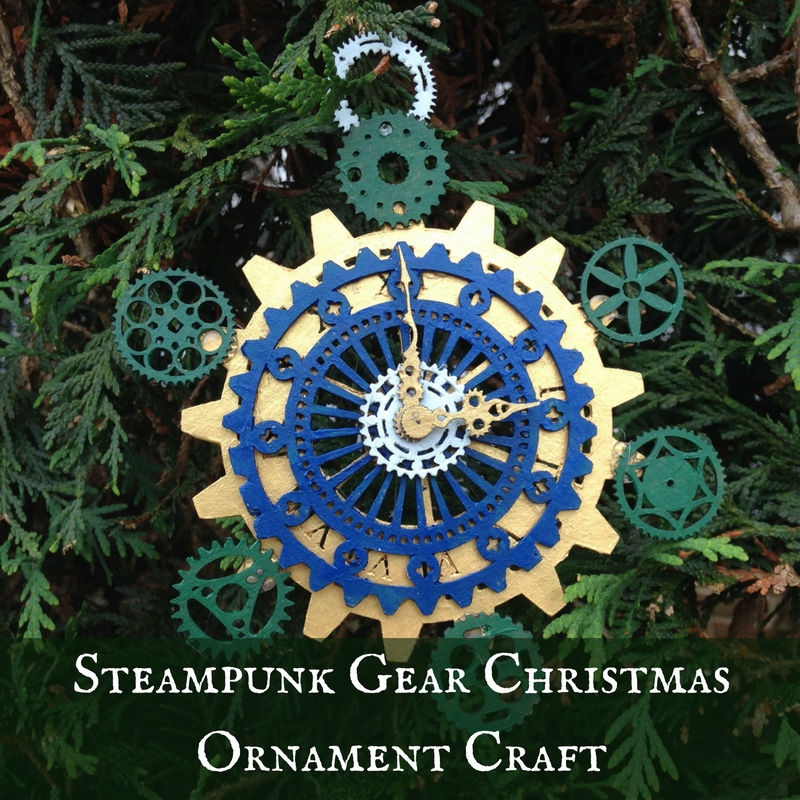 I just finished a fun craft the other day to share with all of you. My 23-year-old daughter made one also, but you can easily create these with children about 10-years-old and up, depending on their dexterity and how much you help them. I was looking for something relatively small that could be given as a gift, but also hung on a steampunk Christmas tree. This steampunk gear Christmas ornament craft fits the bill nicely, is cheap to make and can be individualized for each recipient.
A couple of notes:
As you will see below, I purchased all of the materials that I didn't have in my own home, but you may want to make your own. Particularly, the steampunk gears and parts can be made on a Cricut machine shown here. Cricut machines will cut out your patterns for you for precision cutting if you want to make more than one of these ornaments. They can also cut through harder materials than what I used for this one. The newest Cricut Air 2 machine is $299, but it is currently on sale for $50 off through Cricut (see link below). They also have models that are less as low as $199. I am posting a link to Amazon and Cricut for the same machine for you to see which offers the best deal, but if you are interested in exploring the Cricut machines, definitely visit Cricut's website for lots of DIY ideas and inspiration.
 Cricut Explore Air 2 Machine
 Cricut Explore Air 2 Machine

&
Okay, let's get started:
Supplies
Choosing the Pieces
Steampunk Scrapbook Embellishments Collection #2 – 25 Piece Laser Cut Chipboard Set
&
I wanted my ornament to resemble a clock since I had some great laser cut chipboard pieces that I ordered from Amazon (shown above). I didn't use anywhere near all of these pieces for the ornament shown here, and will use many of them for later projects. These are made from chipboard, but they are pretty thin. For more durable ornaments, you may want to make your own.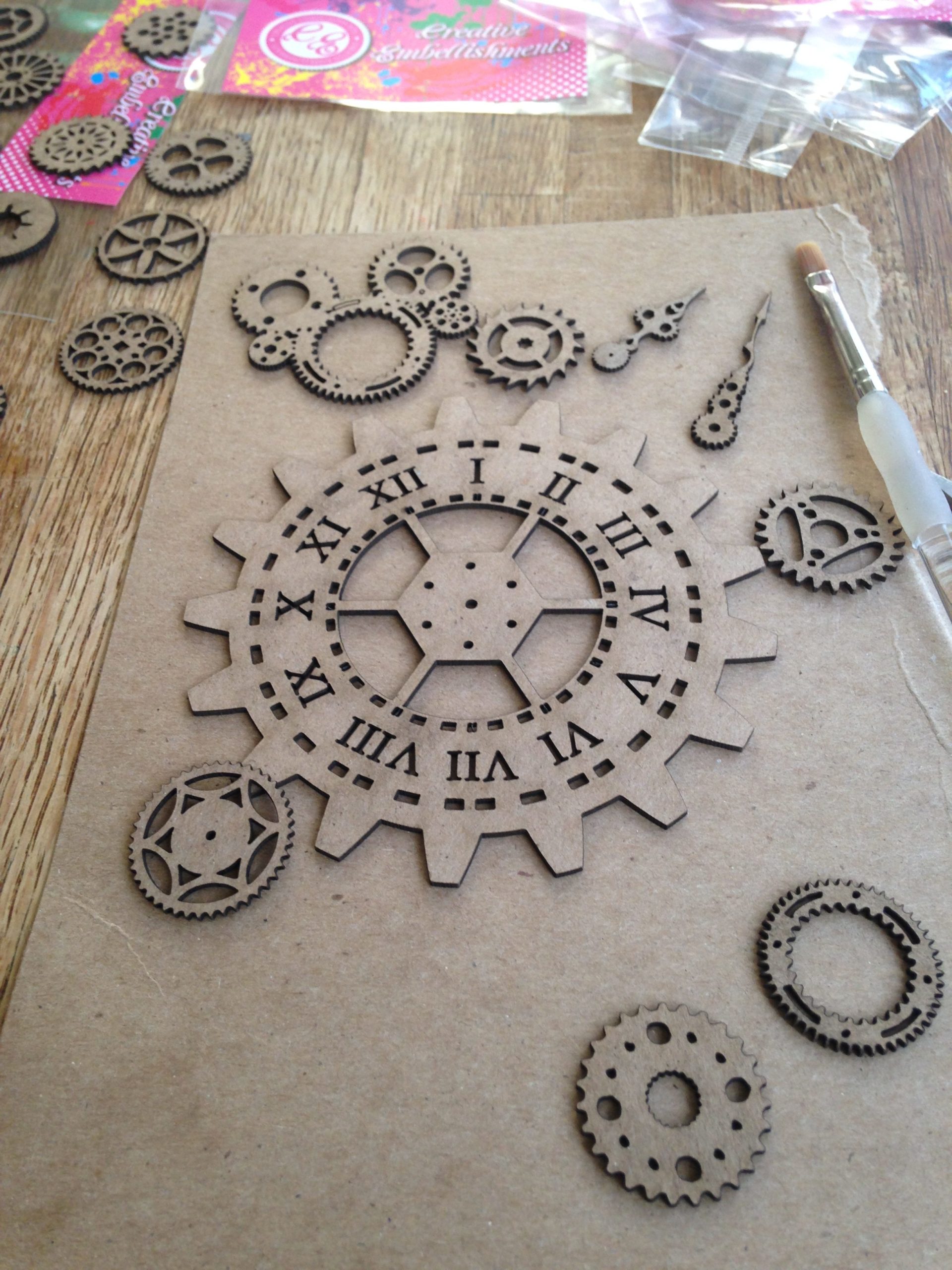 Painting
Once selected, I chose a color scheme for my ornament and painted the front side on all the pieces. I painted both sides on the largest piece that was the base. I did need a toothpick to make sure all of the holes in the design stayed clear of paint. I painted on top of a piece of cardboard and let the pieces dry fully.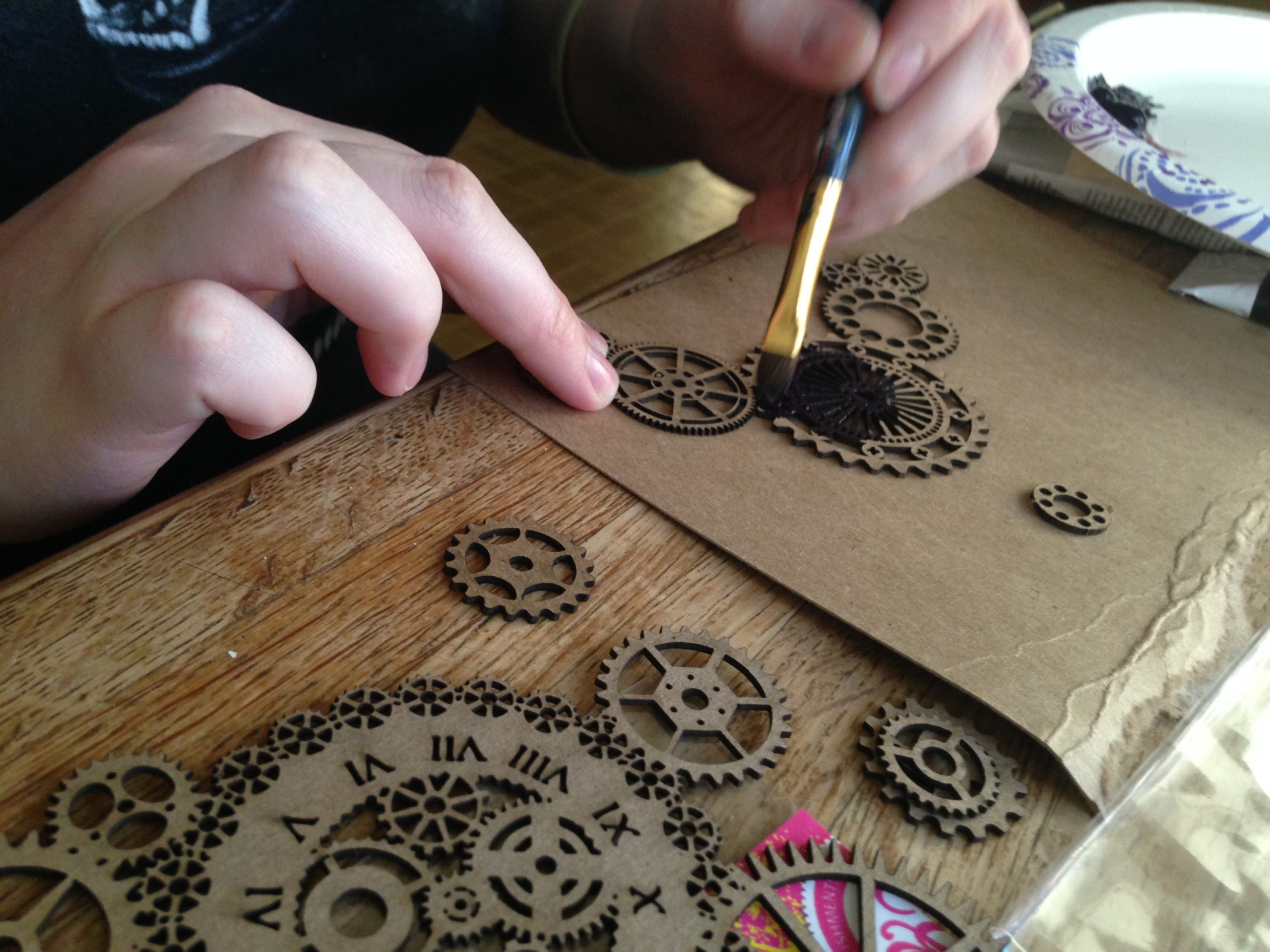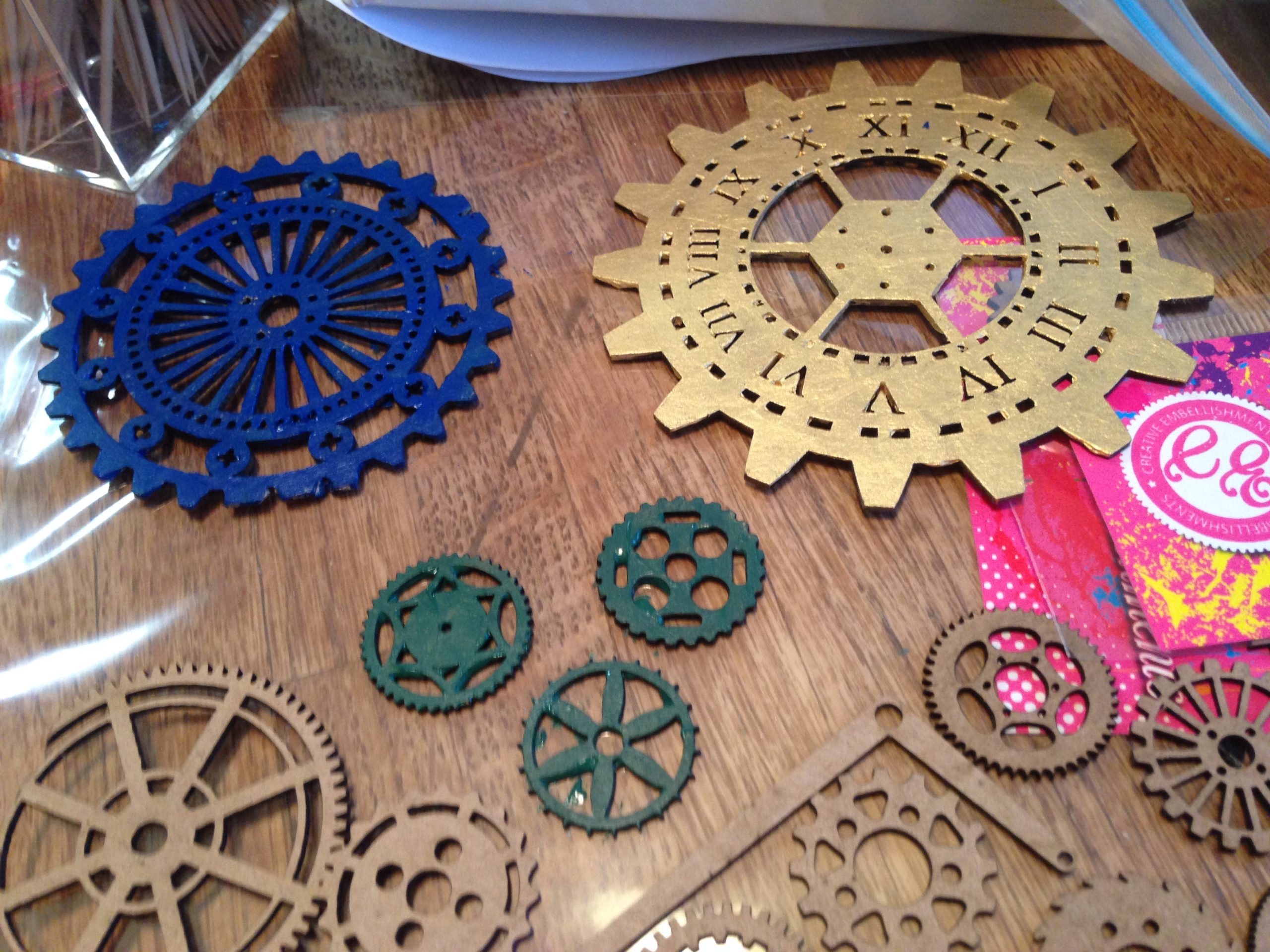 Gluing
My ornament is designed to look like a cross between a clock and a snowflake. I glued the small gears around the edges of my large clock face, then glued the large gear in the center of the clock and a small gear on top of that. Lastly, I added the clock hands and the open gear to create a ring for hanging.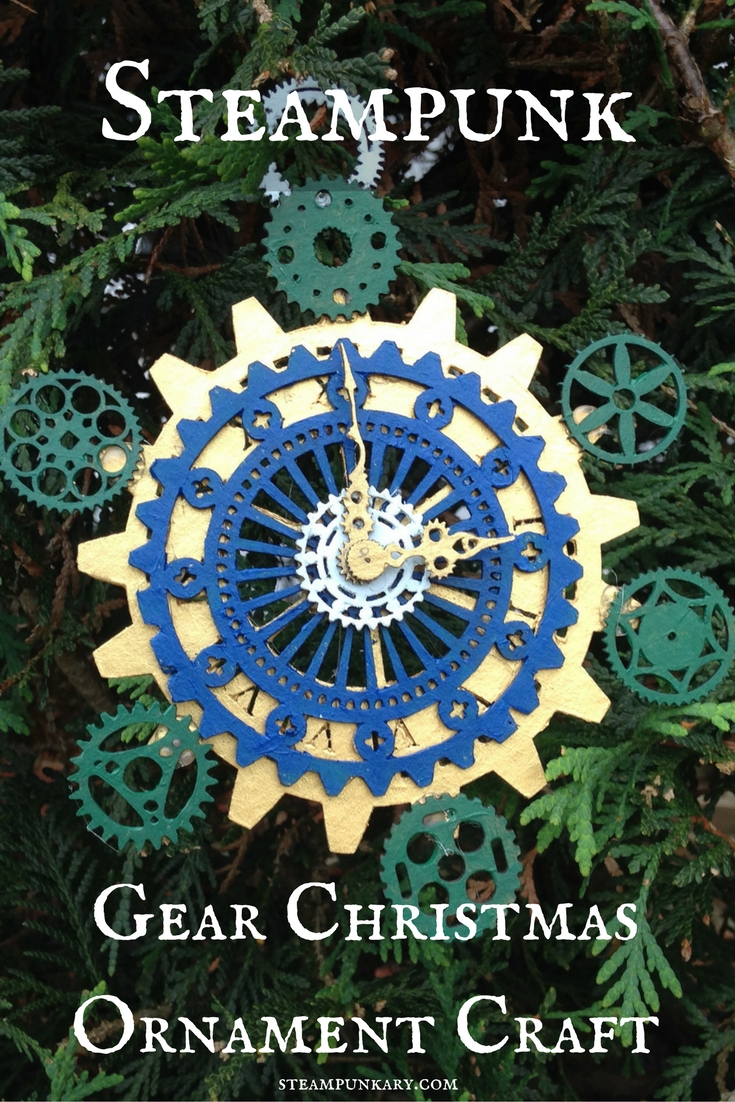 That was it! You can hang the steampunk ornament from a hook by itself or with a ribbon. I took it outside to try it out just from a branch itself which you can see here.

(Visited 3,567 times, 1 visits today)