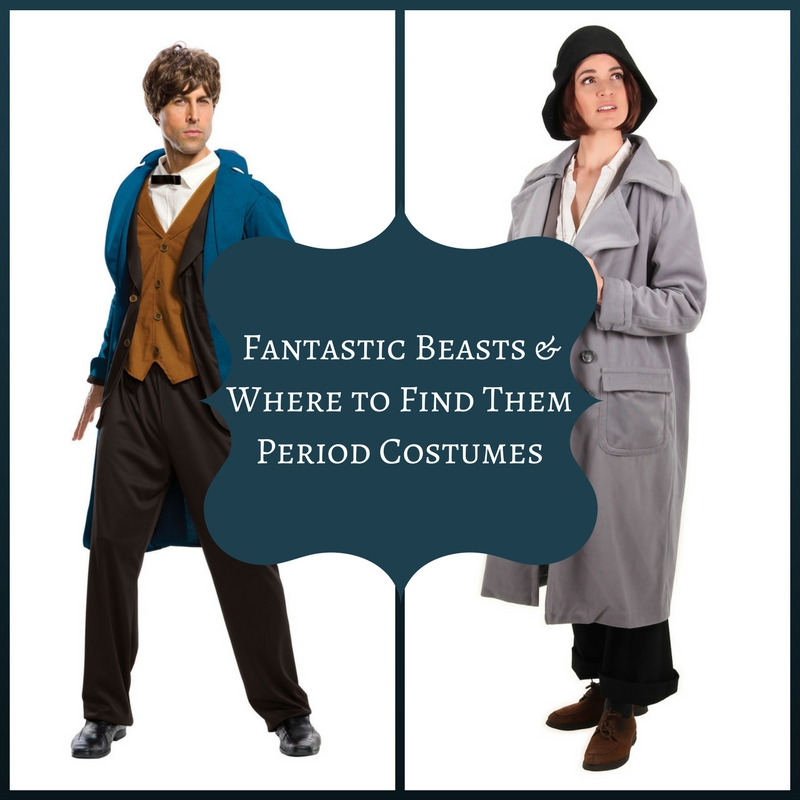 Fantastic Beasts and Where to Find Them is a movie that takes us back to world of wizards and witches that we came to love from the Harry Potter series. However, this movie is set in a time period that takes place seventy years before the young Harry entered the fantastical world of Hogwarts. In Fantastic Beasts, we meet the young wizard, Newt Scamander, who finds himself in New York during the Roaring Twenties. The Roaring Twenties is a bit past typical steampunk genre, but still during the industrial revolution that steampunk emulates. Here we take a look at some costumes that can be used to portray both male and female characters from the Fantastic Beast and Where to Find Them. These costumes are great for Halloween, Cosplay, and other dress up events.
Fantastic Beasts Newt Adult Comfy Throw Blanket Costume
What could be more cozy and comfortable than wearing an actual blanket as a costume? This great blanket has sleeves to slip your arms into, with the detailed coat, pants, Hufflepuff scarf, and enchanted briefcase printed on the front. Looks like an actual costume, yet keeps you warm and cozy on a chilly Halloween evening. Made from 100% polyester fleece fabric.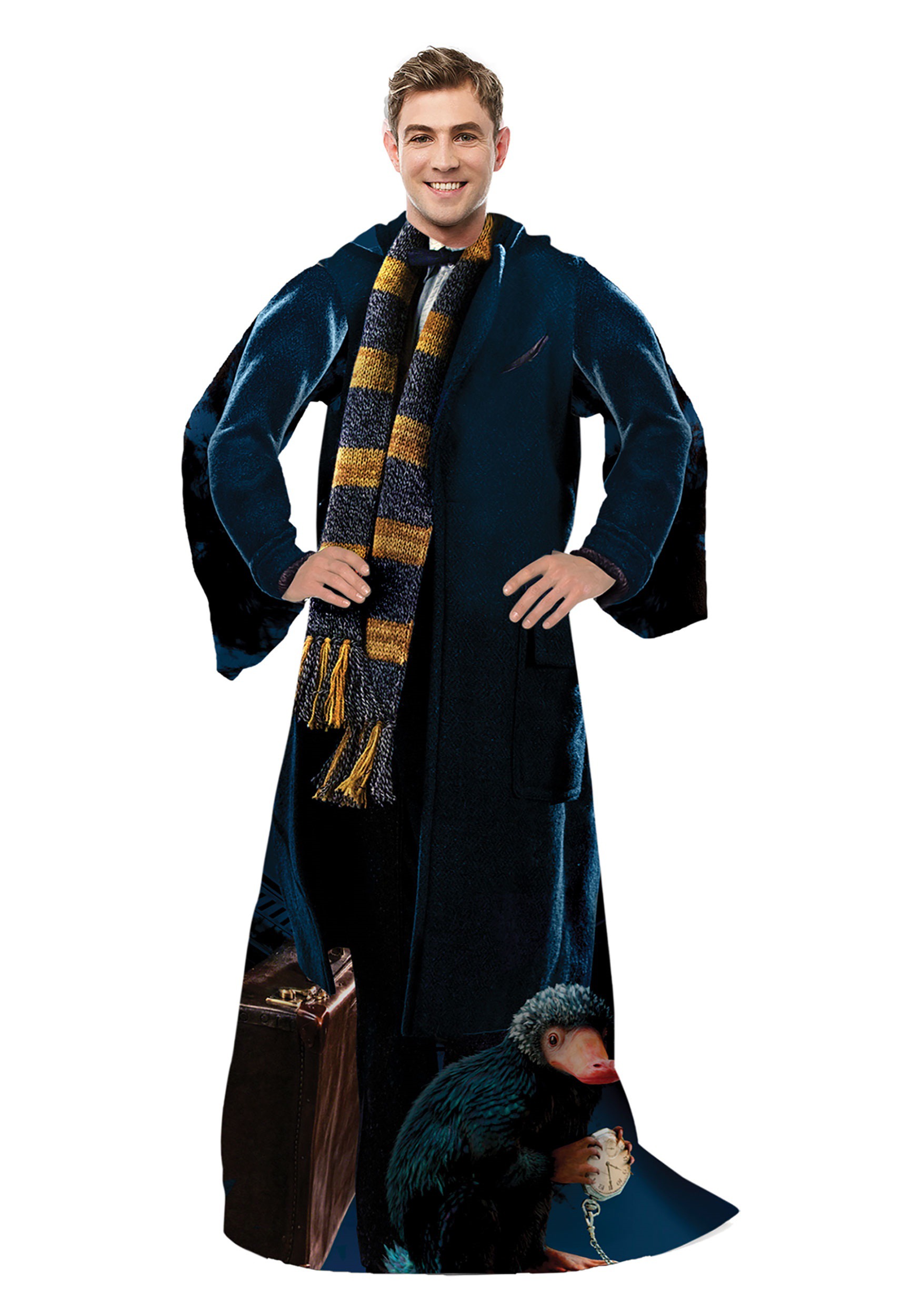 Fantastic Beasts Newt Adult Comfy Throw Blanket

Fantastic Beasts Newt Scamander Vest
Get into character with this great vest just like Nick's from the movie. Tan vest is made from 100% polyester worsted twill and satin lining. Vest has three false pockets, shawl collar, buttons at center front, and ribbon waist ties in back. Provides an essential wardrobe piece for building a Fantastic Beasts costume for Newt Scamander. Add brown pants and a blue coat for a complete look.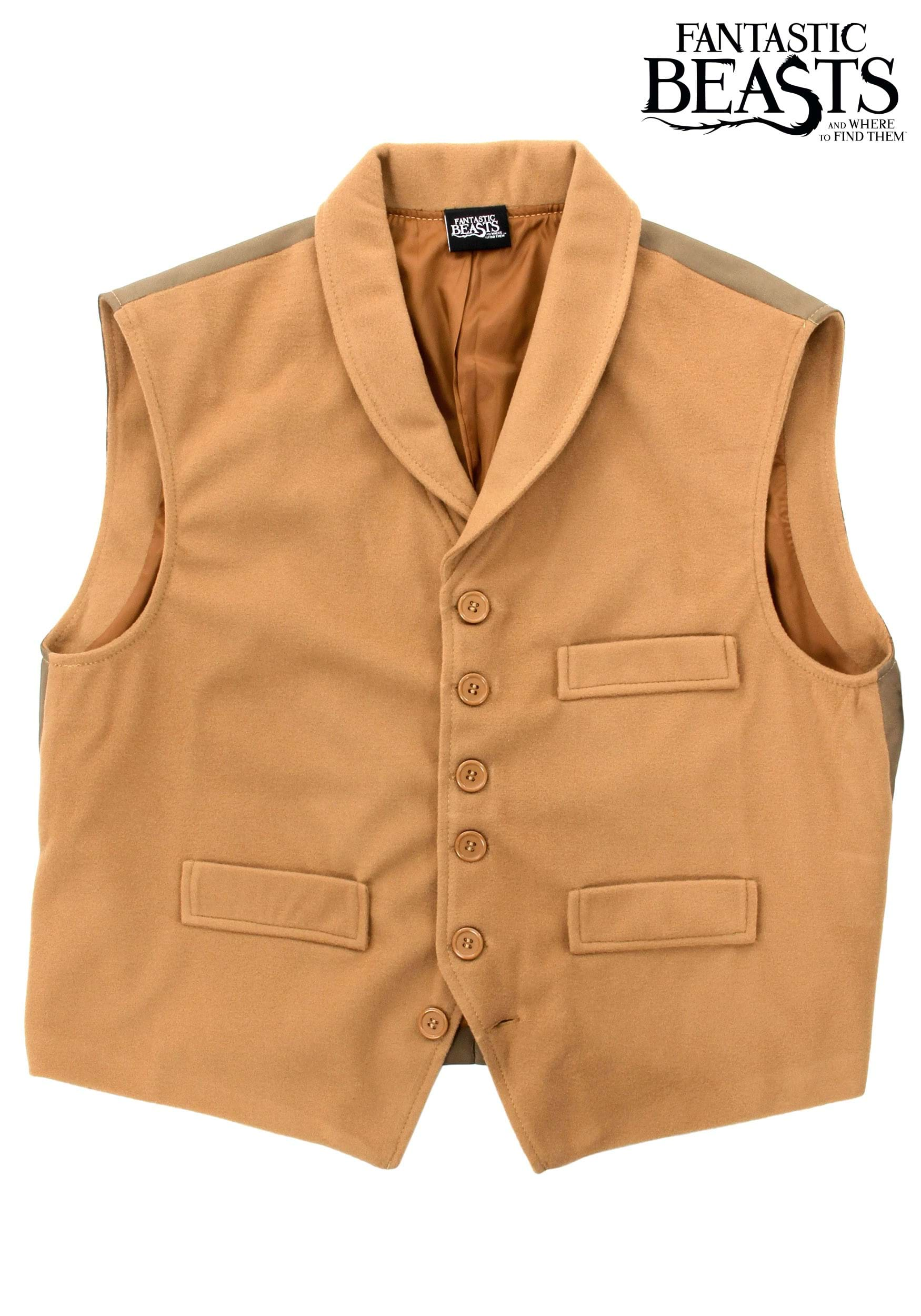 Fantastic Beasts Newt Scamander Vest

Newt Scamander Coat
This coat is a bright blue color and is made from 100% polyester worsted and satin fabrics. Coat buttons at center front, has functional double pockets, wide collar and lapel, turned up cuffs, full satin lining, and has faux leather trim at pocket flaps and cuffs. Combine with vest and Hufflepuff scarf for an authentic look.
Newt Scamander Costume for Men
Complete Newt Scamander costume includes a knee length blue coat with an attached shirt front and a pair of brown costume pants to complete the look. Makes a great outfit for Cosplay or Halloween fun. Available in sizes standard and extra large. Shirt front of costume has a white shirted section with black bow tie, and a tan colored vest.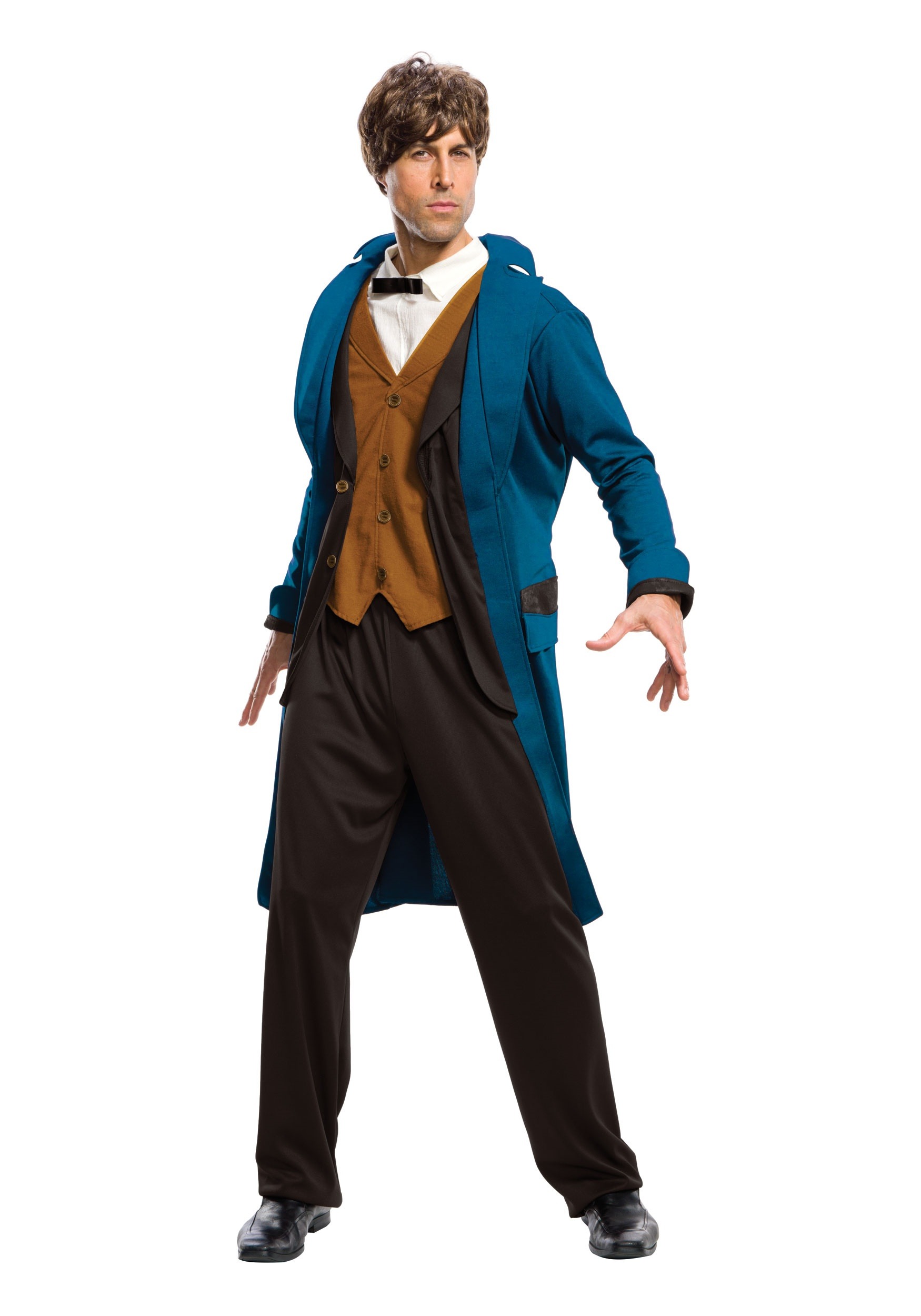 Newt Scamander Costume for Men

Tina Goldstein Coat and Cloche for Women
This coat comes in sizes small/medium and large/extra large. Gray coat is made from 100% full satin lining and worsted outer shell. Features a wide collar and lapels, functional pockets, and turned up cuffs. Coat has a double breasted look due to a second row of buttons. Look like a lady from the roaring twenties and like a character right out of the movie.
Combine with the Tina Goldstein cloche hat in 100% polyester black felt , with brim turned up at the back and a grosgrain ribbon band with a bow on the left side.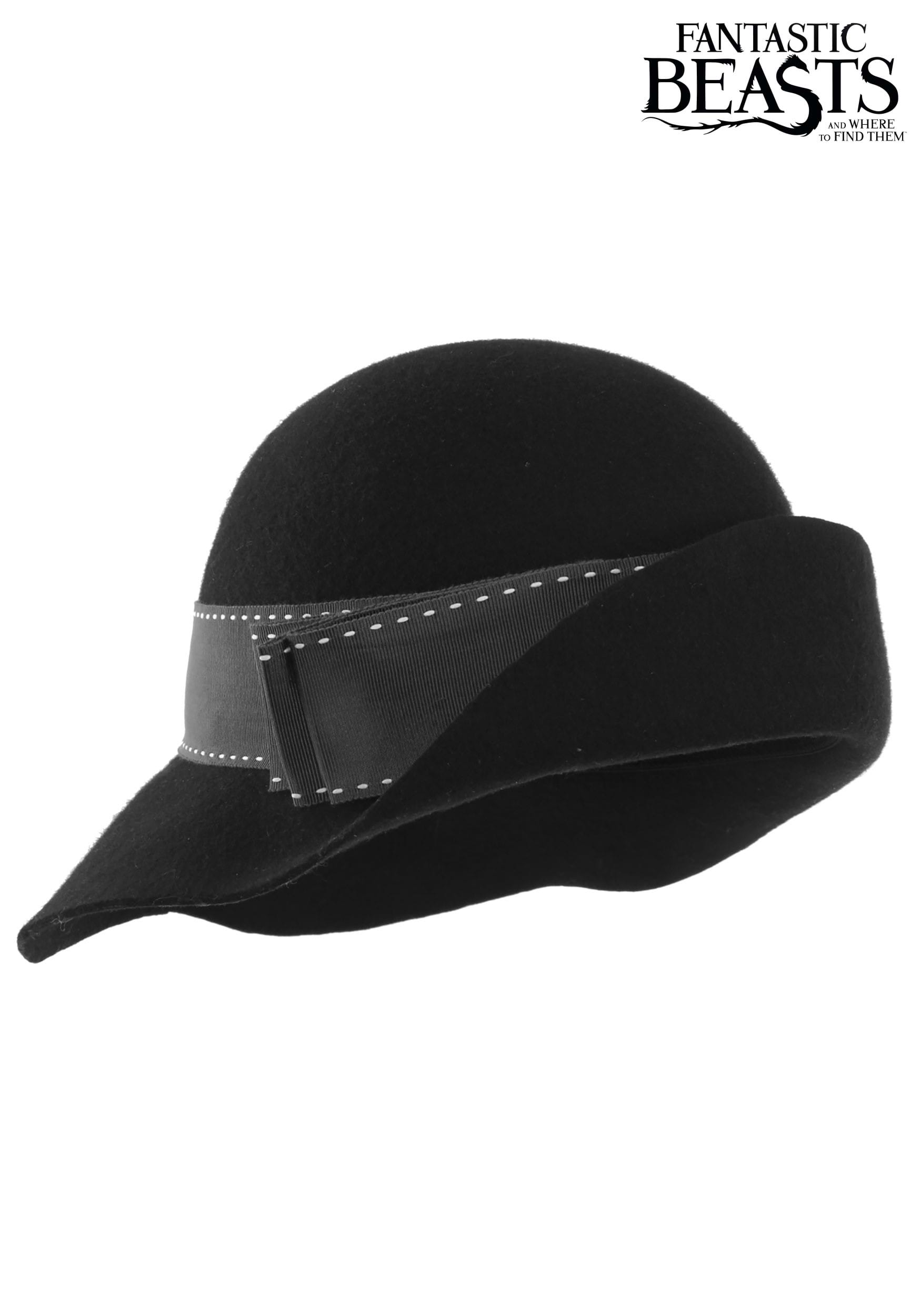 Tina Goldstein Cloche for Women

Roaring 20s Flapper Dress
This cute flapper dress looks like it's right out of the twenties. Comes in sizes extra small through extra large. Costume includes the dress and hat. Dress is black with an asymmetrical gold satin skirt and a gold diamond shape at the waistline of the bodice. Dramatic V neckline. Hat is black velour and has an attached flower. Made from 100% polyester velour and satin.
1920s Coco Flapper Costume
Channel your favorite female characters from Fantastic Beasts with this cute flapper costume. Available in sizes small, medium, large and also plus sizes 1X through 4X. Costume includes dress, headband, cigarette holder, necklace, and two brooches. Dress is a pink drop waist pullover tank dress with a black velvet neckline and waistband. The appearance of sleeves is created with long fringes hanging from the arms. Bodice of dress features a geometric Art Deco print in black, while the skirt is covered in long black fringe hanging from the waistband. The matching headband fastens with Velcro for the perfect fit. Combine with a pair of flapper shoes for a great Cosplay or Halloween outfit.
You can find a whole list of Flapper costumes here.
Deluxe Newt Scamander Costume for Boys
This costume comes in sizes small, medium, and large and includes the top and pants. Shirt is made from 100% polyester fabric and is a combined shirt, vest, and jacket. Vest panels feature decorative foam "buttons". Jacket has false pocket flaps, while pants have an elastic waistband. Let your child unleash their inner wizard in this great costume. Perfect for Cosplay or Halloween.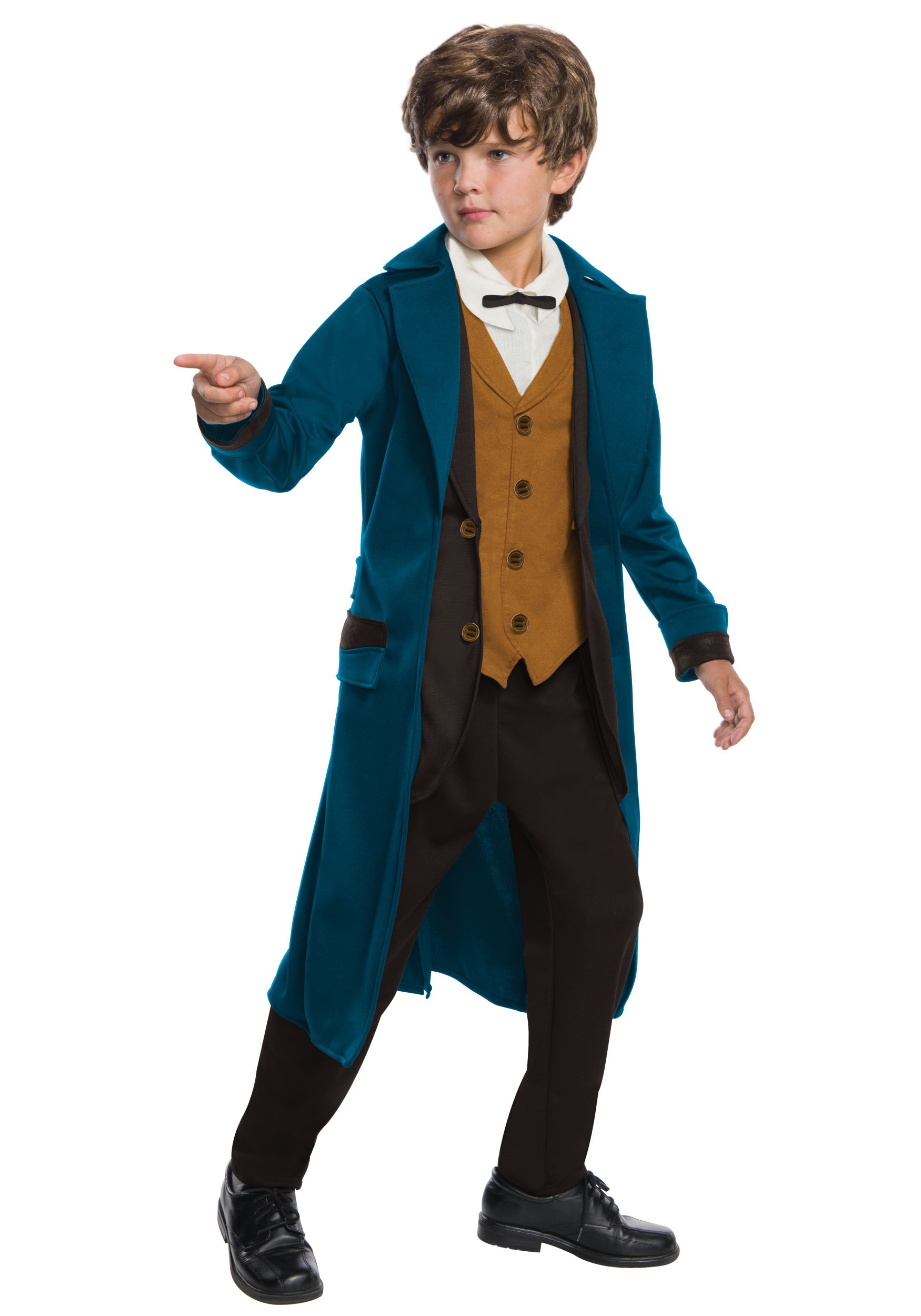 Deluxe Newt Scamander Costume for Boys

Add the Newt Scamander wig to complete your costumed look. Wig is a standard size and is made from 100% synthetic hair on a mesh cap with elastic edges. Style is a short, mop top look of light brown hair. The wig really adds the finishing touch to the costume.
Plus Size Black Suit Costume
This costume includes the jacket, pants, a bow tie, and a necktie. Suit jacket and pants are made from 100% polyester twill , poplin, and broadcloth fabrics. Black jacket has buttons in front and faux pocket flaps. Pants have an elastic waist and functional side seam pockets. The necktie fastens with tied ribbons, while the bow tie has an elastic band. Also comes in adult standard, toddler, and children's size. Look like a gentleman from the 1920s, or portray a character from Fantastic Beasts and Where To Find Them with this authentic looking costume.
Hufflepuff Scarf
This scarf is made from 100% wool. Scarf measures 63 inches long and is knit yellow with black stripes and bears the Hufflepuff crest on the sides. Makes the perfect accessory for any Newt Scamander costume. Also makes a practical winter weather accessory to show your love of Harry Potter. Both fashionable and functional.
Newt Scamander Bow Tie
For a full blown Newt Scamander costume, every last detail makes a difference in how authentic it looks. This little bow tie completes your look to perfection. Tie is ore-tied and made from 100% polyester twill fabric. The neck band fastens with a metal hook clasp. Length can be adjusted using the metal slide. Fabric is blue with a red pinstriped pattern.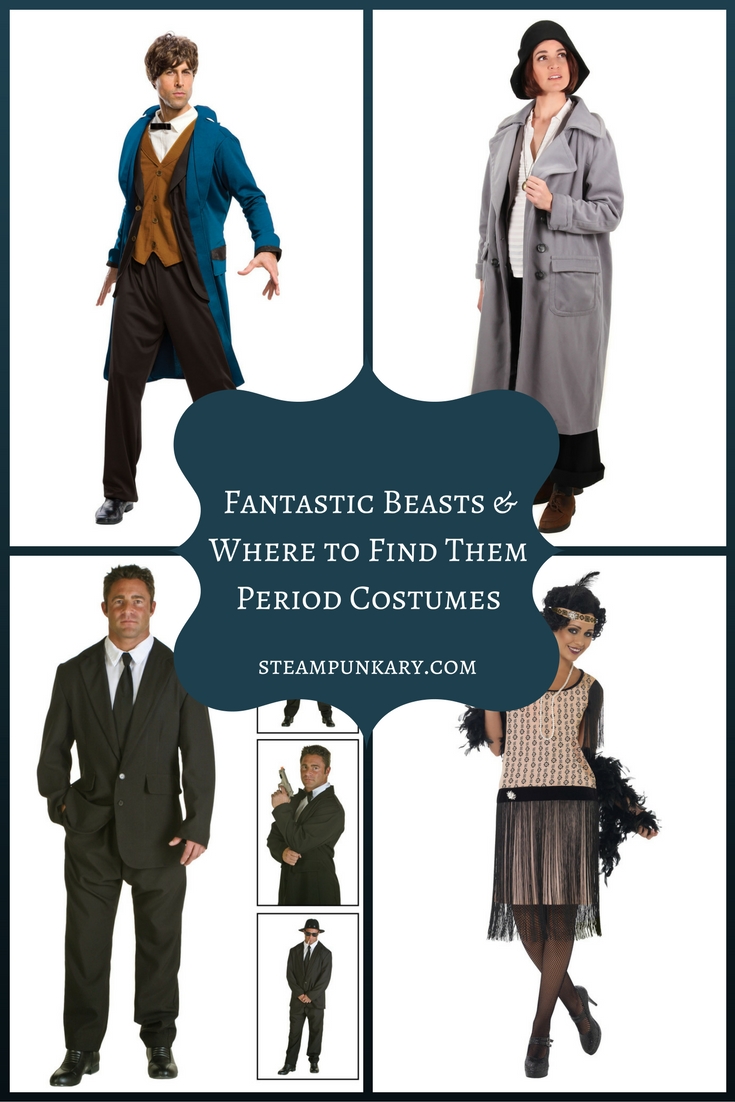 (Visited 1,553 times, 1 visits today)