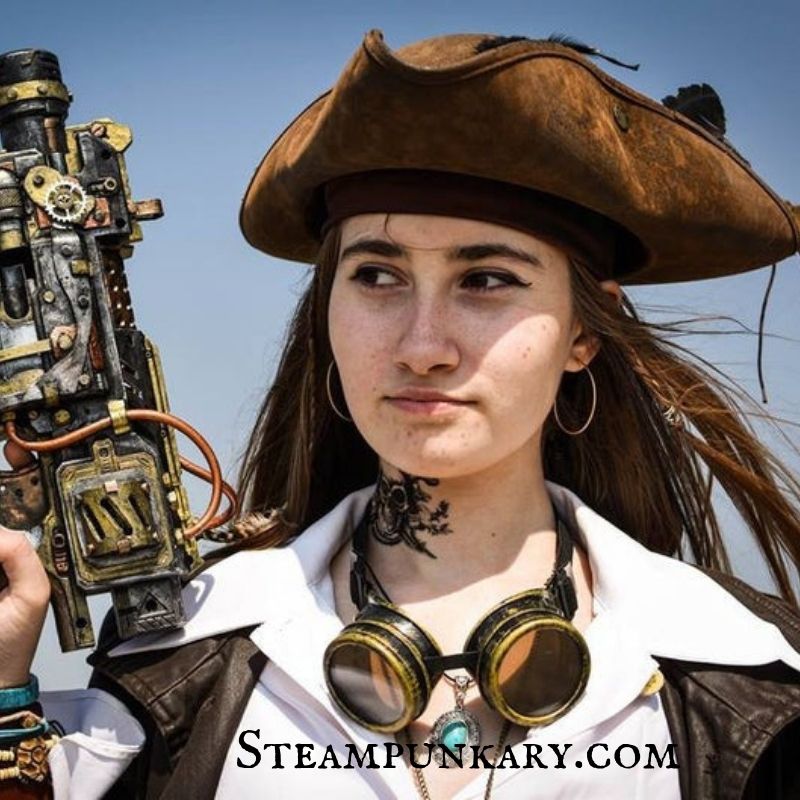 For those who love costumes, cosplay and Steampunk, Steampunkary.com has found a great resource. This vendor, Immortal Beloved UK, has an Etsy shop that will wow you. You can easily browse the shop yourself by following this link to find a wide range of accessories in different styles including pirate, Steampunk, Gothic costumes and curios according to the header. You can browse and pick up unique items to make your favorite cosplay perfect for 2019. We have selected several of their tricorn hats to show you on this post. Each is unique and would make a great addition to any pirate or Steampunk costume. Remember to allow shipping time from the vendor if you aren't in the UK. If this is for Halloween, order early. Here are the tricorns and pirate wear from Immortal Beloved UK that we love.
"Snoof" Leatherette Faux Leather Lightweight Plain Tricorn
Don't worry, while Snoof is the model in this picture, he only wears his own hats. You will always get a newly crafted hat from Immortal Beloved UK. For each of these lovely, adorable tricorn hats, just click the image below to get more details. This is a plain, unadorned tricorn hat made of faux leather, and it's very lightweight. You can always add your own personal embellishments if you wish.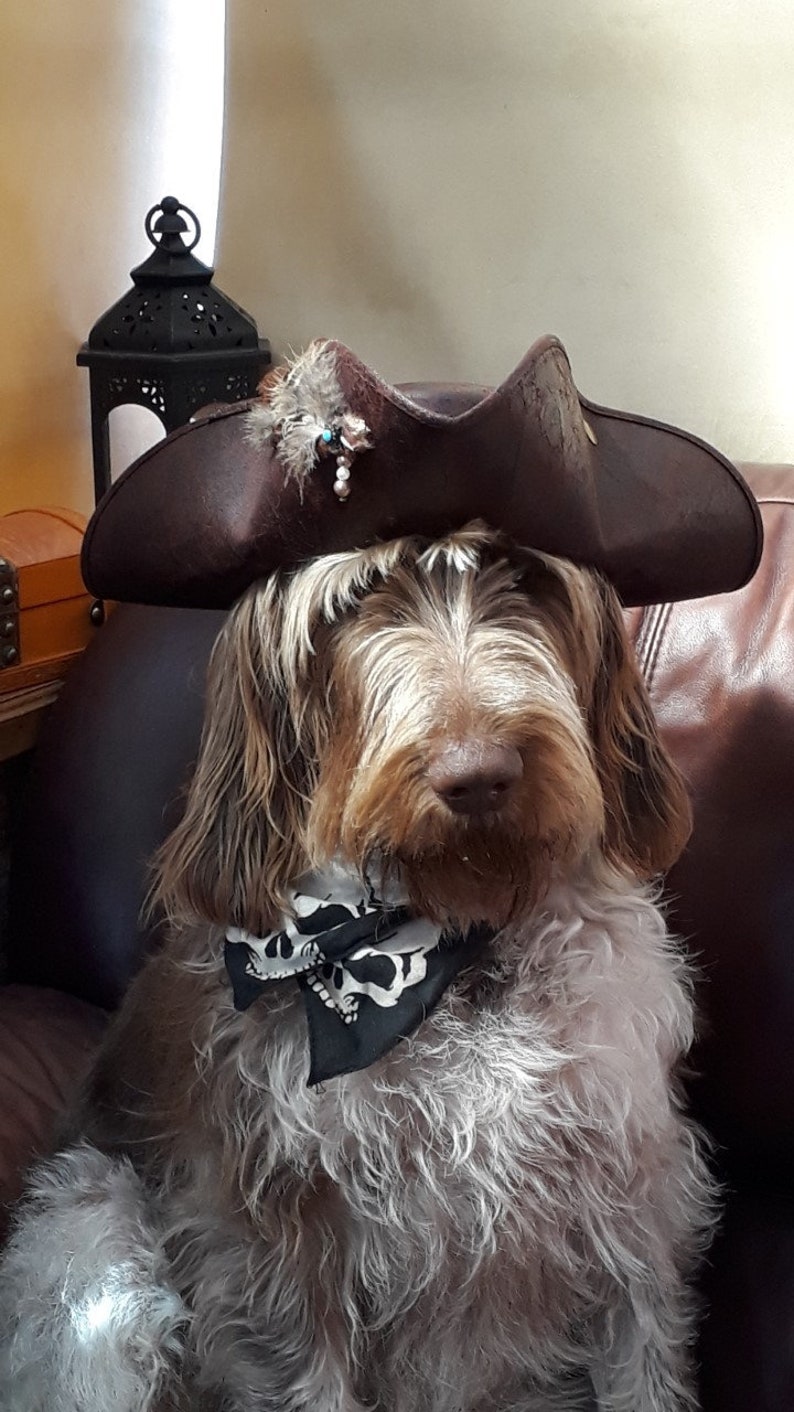 "Snoof" Leatherette faux Leather lightweight plain

Calico Jack Tricorn Hat Black Rustic Pinch-Front Braiding Celtic Coin
We almost forgot to mention that at the time of this post, Immortal Beloved UK is offering free shipping for standard delivery, but you can always ask for faster shipping if you are willing to pay for it. This hat is named Calico Jack after the infamous Pirate Jack Rackham who eloped with his Irish love Anne Bonny. It is crafted in a lovely black intricate historically-accurate braiding to the left and right in a symmetrical fashion with a pewter coin in the center with a Celtic circle engraving. Sizing on these hats is listed on each product page. You can use a scarf or other methods if a hat is too loose.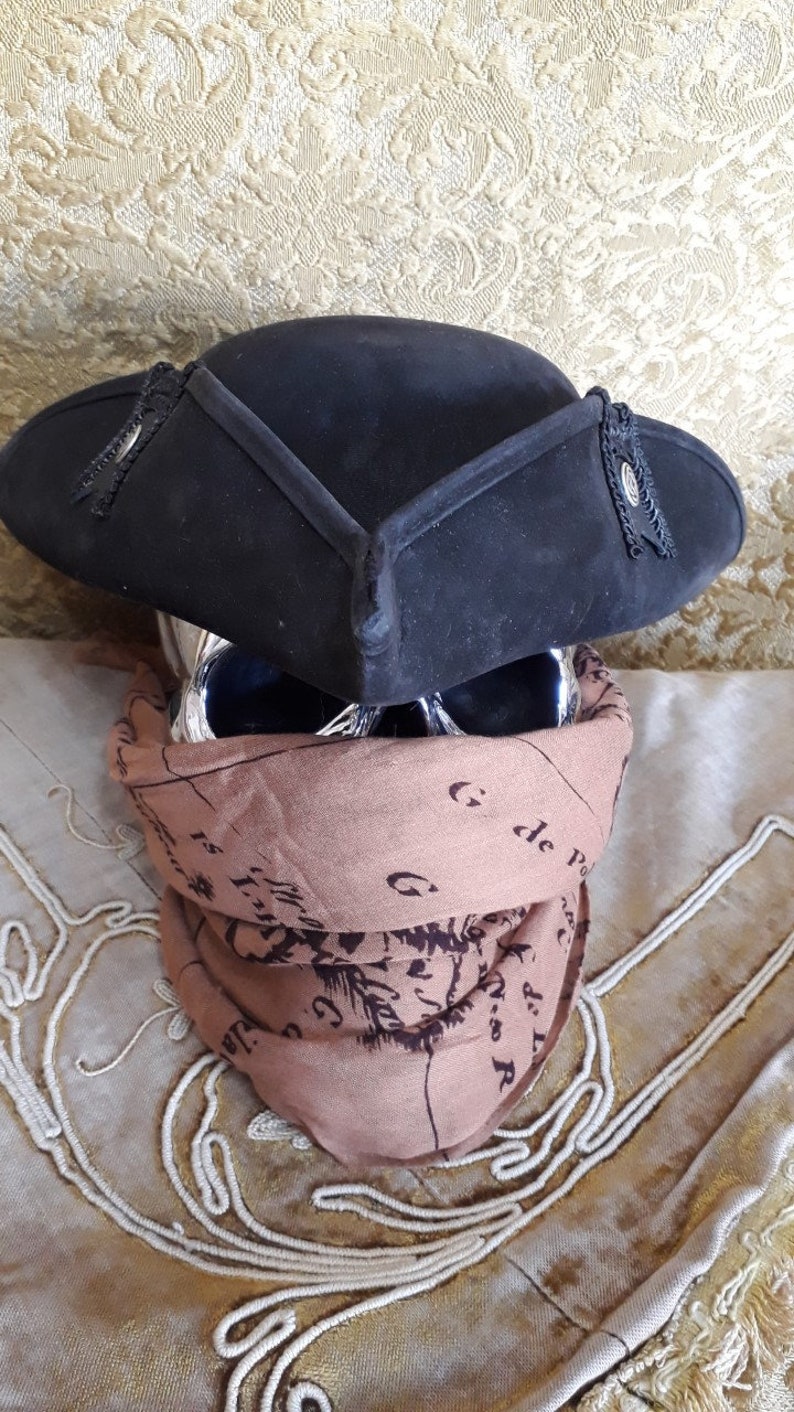 "Calico Jack" Tricorn Hat Black Rustic pinchfront braiding & Celtic Coin

Nassau Tricorn Hat Tan Leather and Metal Coin Buttons
This tricorn hat is an authentic reproduction in a lovely tan color that has been slightly distressed and aged. Great for a costume party, Mardi Gras or Halloween, this Nassau Tricorn can be worn alone or with an entire historic period costume for historic reproductions. Click through for sizing and other important details.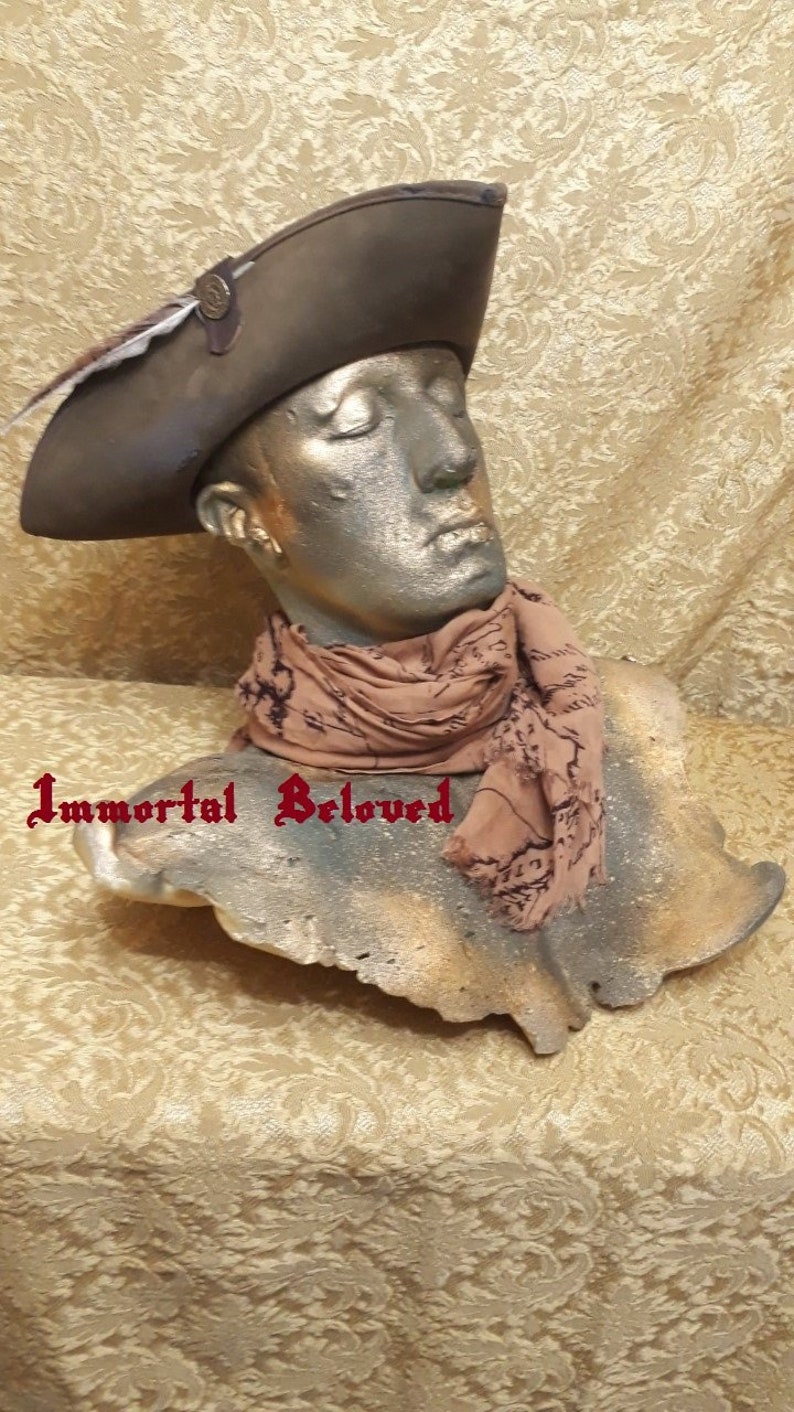 Nassau Tricorn Hat Authentic looking simple tan tricorn leather tabs and metal coin buttons

Claire's Search Tricorn Hat Traditional Cosplay Colonial Reenactment Suedette Outlander Pirate
This hat which is a great selection for cosplay for Outlander is made with Suedette which is a faux suede material. Suedette looks and feels like suede without the cost. This design works well for colonial reenactments or as an alternative hat for your pirate costume. It is embellished with two long pheasant feathers for an accent.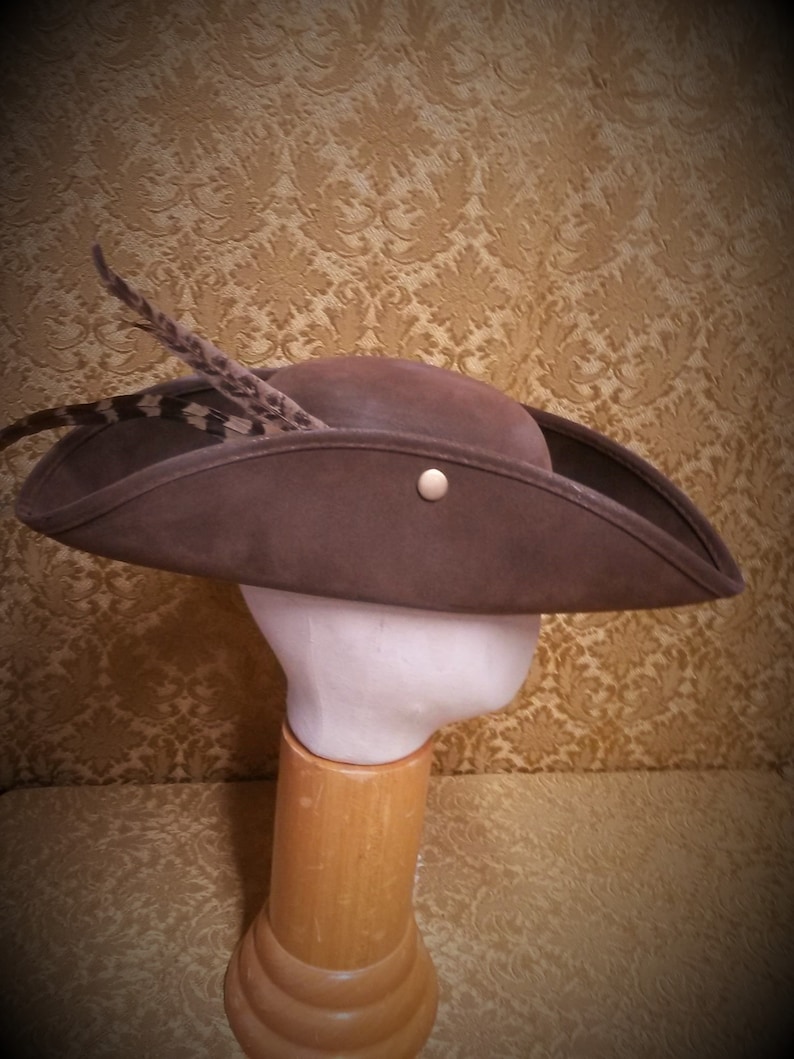 Claire's Search Tricorn Hat traditional cosplay reenactment Suedette Outlander colonial pirate highwayman/woman

Flander's Chance Tricorn Pinch-Front Historic Dark Brown Leather Brass Military Button
This tricorn hat is available in more colors than shown in this image below. It is made to be historically accurate and is embellished with leather and a brass military button. Click through for sizing and colors.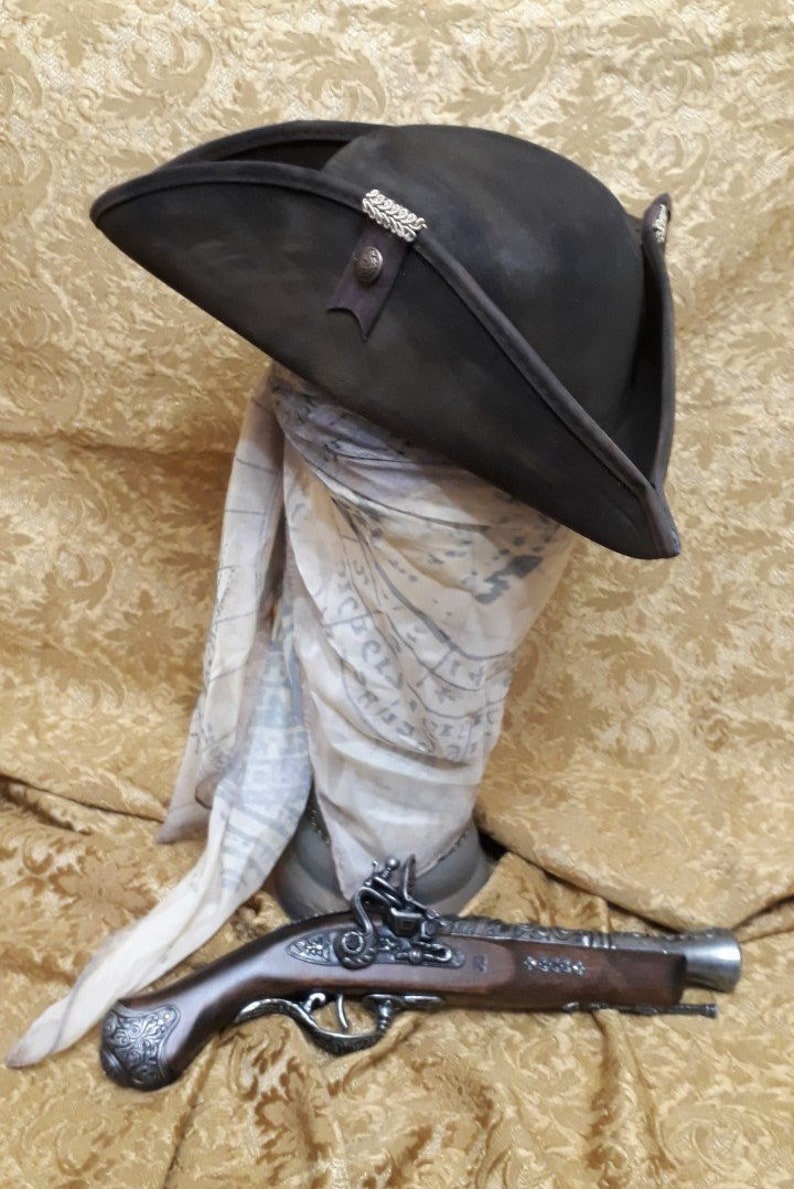 Flanders Chance Tricorn Pinchfront Authentic historic look reenectment Dark brown Leather trim old brass military button

Jack Ketch Hangman's Tricorn Hat
In pirate parlance, Jack Ketch means to hand. That's why this tricorn hat has a golden metal skull hanging from the side in a crude fashion with a single pheasant feather. This is a distressed design for a well-worn pirate costume. Great for any period piece that looks a little rough around the edges.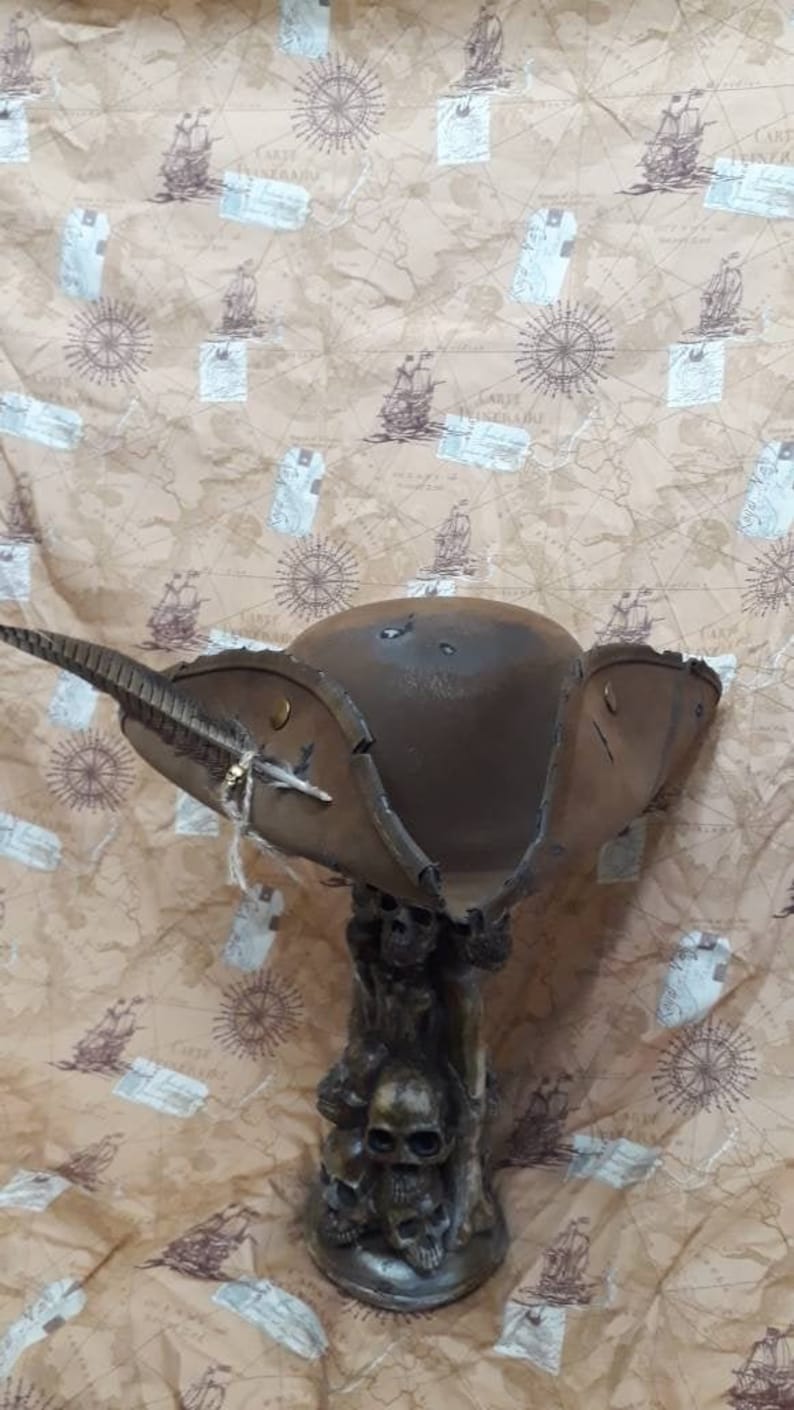 Jack Ketch The hangmans Tricorn Hat

His & Hers Handmade Elaborate Tricorns Gold Trim Peacock Feather and Skull Eye Patch
This pair of tricorn hats was custom-designed for a wedding couple. They are decorated with elaborate gold trim, feathers and a skull wearing an eye-patch. The base hat is the Flamboyent Tricorn which wasn't listed when this post was written. But these tricorns are terrific for a couple's costume or a pirate-themed wedding or rehearsal dinner.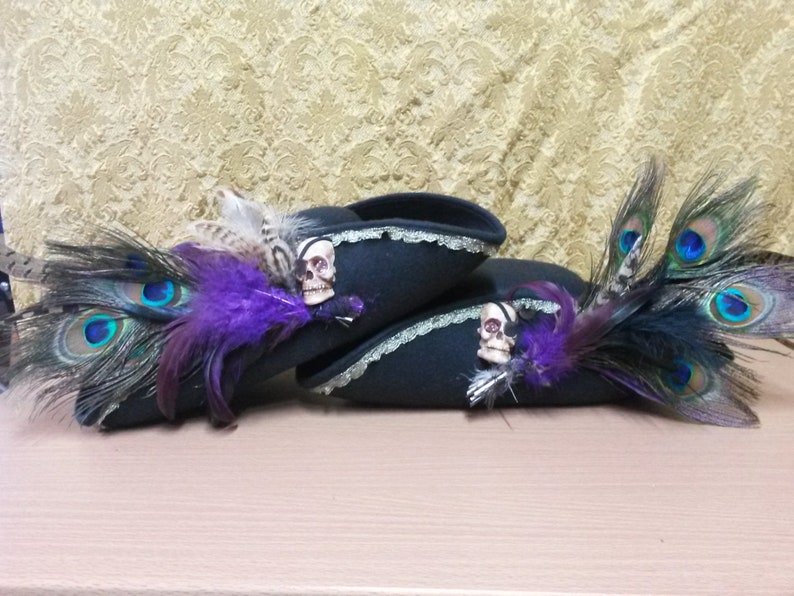 His & Hers handmade Elaborate TRICORNS with gold trimming Handsculpted with little leather eyepatch gem eye skull

Lady Melchitt Gold Braid Flourish Coin Ribbon Pirate Cosplay Outlander Black Sails Jack Sparrow
This tricorn hat will really standout in these bright colors. This hat is a hand-embellished traditional brown tricorn hat with muted
gold braid sewn along the brim, with an added side cockade with a coin center. The hat is finished off with hand-dyed ostrich feathers. A stunning tricorn hat for your pirate cosplay or a period costume. You can also use it for pirate characters from movies such as Captain Jack Sparrow. Click through for details of this tricorn.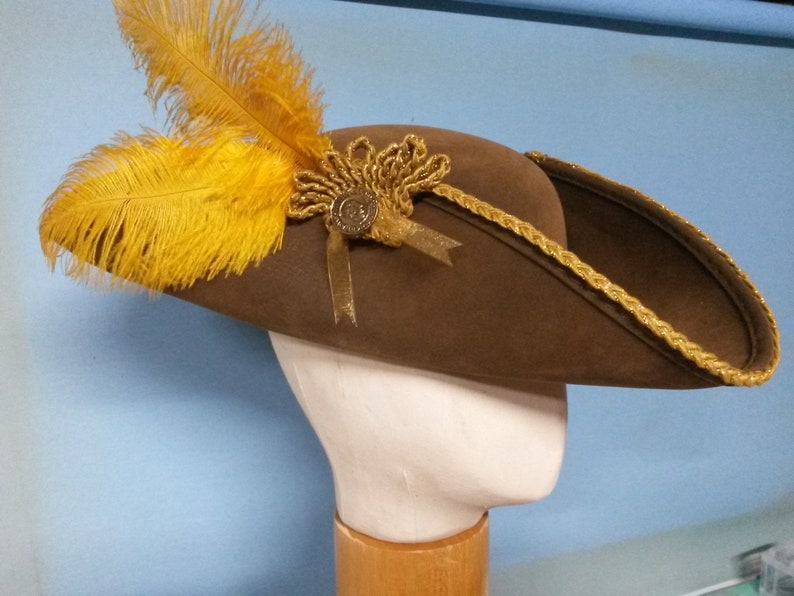 Lady Melchitt Gold Braiding detail flourish coin ribbon detail Pirate Cosplay Outlander Black Sails Jack Sparrow Highway

Spelljammer Tricorn Hat Hand-Painted Cosmos Vintage Lace Gold Brocade Swarovski Crystals
This unique hat will finish off your pirate cosplay in style. It is very luxurious and extravagant, hand-painted in rich purples, dappled with interwoven swirls to emulate the cosmos, with soft sprinklings of distant silver stars. Each side has two layers of Swarovski crystals in purple and clear to give a touch of glamour and sparkle.Vintage purple lace sits on the brim in a wavy pattern, with pretty old gold brocade trim which finishes at the back in a small bow. To see more images, click the link below.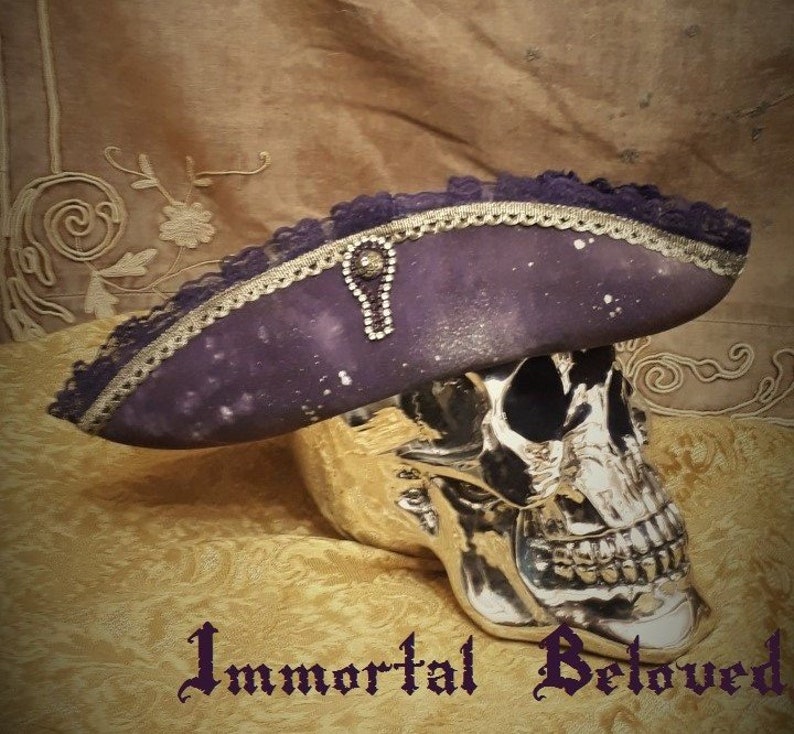 Spelljammer Tricorn Hat handpainted Cosmos vintage lace and old gold brocaide trim with swarovski crystals pirate cosplay

Old Bones Traditional Simple Brown Tricorn Hat
The image below depicts a pirate wearing the Old Bones tricorn hat next to a skeleton and treasure chest. We want to make it clear that this is not what you get for this tricorn. Instead, you will get just a plain brown tricorn hat that the pirate is wearing in this picture.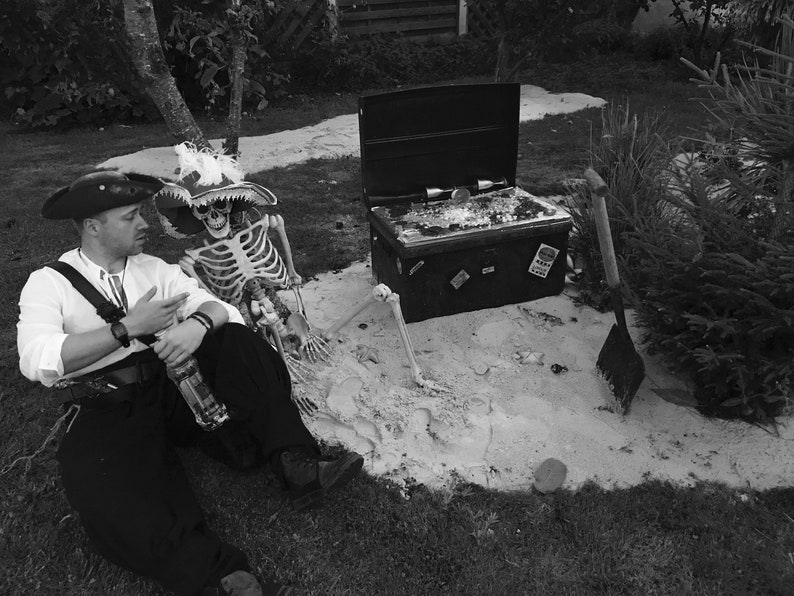 Old Bones traditional simple brown tricorn hat

Capitaine Lea's Tricorn Brown Suedette Hat Pirate Distressed Sea-Weathered Poldark Outlander Larp Cosplay Black Sails
As listed in the title for this tricorn hat, it can be used for cosplay or larp for several popular television shows such as Poldark, Outlander, or Black Sails. This hat makes a perfect accessory for your Steampunk pirate costume. As you can see the model is holding a beautiful Steampunk weapon and wearing goggles. Click through for more details.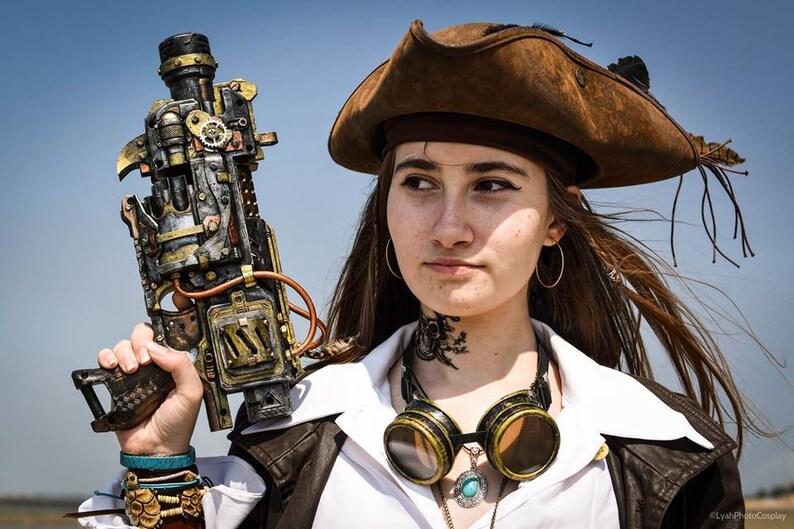 Capitaine Lea's Tricorn Brown suedette Hat pirate distressed "sea weathered" Poldark Outlander lrp cosplay black sails

Pin This to Save It for Later
Not ready for your own tricorn hat? Save this page for later when you need a tricorn hat for cosplay.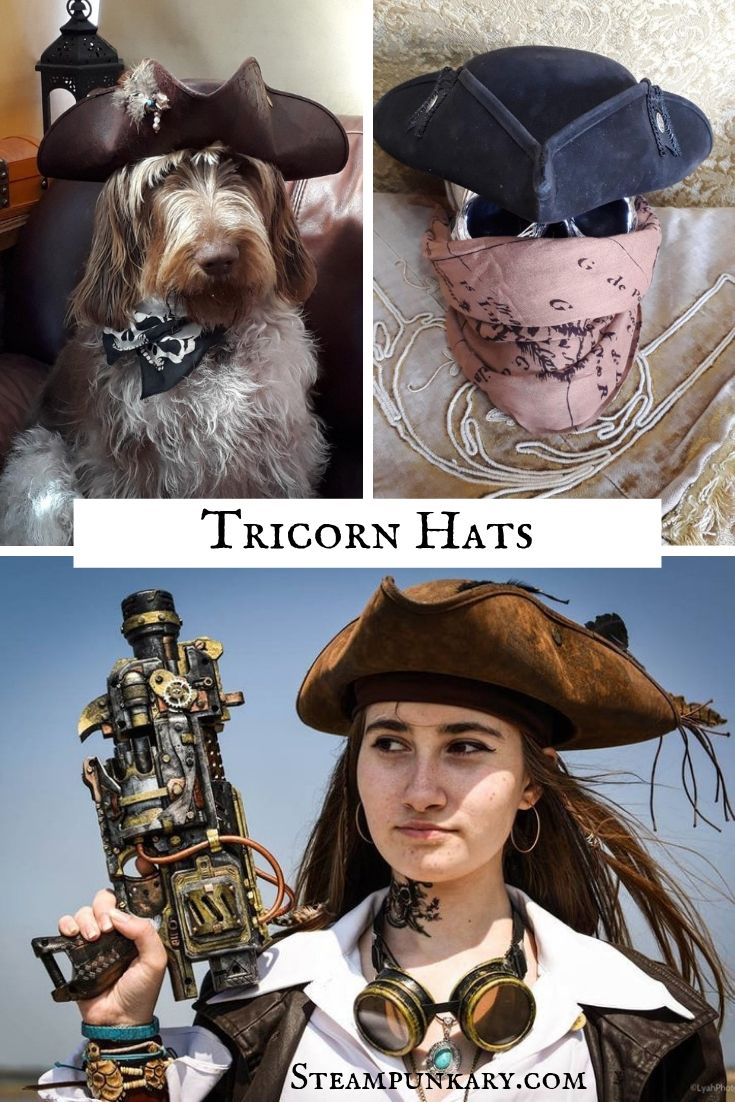 (Visited 592 times, 2 visits today)