If you are looking for a unique gift for someone who loves steampunk, this list of steampunk decor gifts for home or office is perfect. Each item will fit into a steampunk-themed home or office. These decor items run from accessories to lighting to framed pictures that are at all different price points. You can find even more gift items by clicking any of the links here as well as details and pricing for anything on this page to find steampunk decor gifts for home or office.
 Gemini Pipe Shelves, Set of 2

 Dempsey Stool, Brown Leather

 Octopus Framed Table Mirror

 Ridgeview Towel Bar

 Unleash your Imagination 24×24

 Stopwatch Decorative Ornaments

 Wire Accent Table

 Griffin End Table

 Wheel Wood Shelving Unit

 Delta Bar Stool, Copper

 Yellow Bird on Bocce Ball

 Glass Spirit Decanter

 Iron & Glass Serving Cart

 Wine Bottle Stopper

 4-Light Steampunk Caged

 Champagne Flutes, Set of 6

 Cabinet Knobs, 8-Piece Set

 Rockwell Adjustable Table 30″

 Steampunk Wall Tapestry

 Steampunk Submarine

 Diving Suit Statue

 Locker Collection Desk

 Steampunk Style Wall Clock

 Hanging Steampunk Airship Statue

 Octopus Wall Hanging

 Leather/Fabric Tufted Sofa

 Decorative Trinket Box

 Fleur-De-Lis Steampunk Style

 Mustache Throw Pillow

 "Mustache Wax" Wood Sign

 Oversized Cabinet Knobs

 Timberson Copper Dome Light

What makes steampunk so interesting and fun for people to collect and add to their decor? It definitely adds a unique touch to your decor with personality.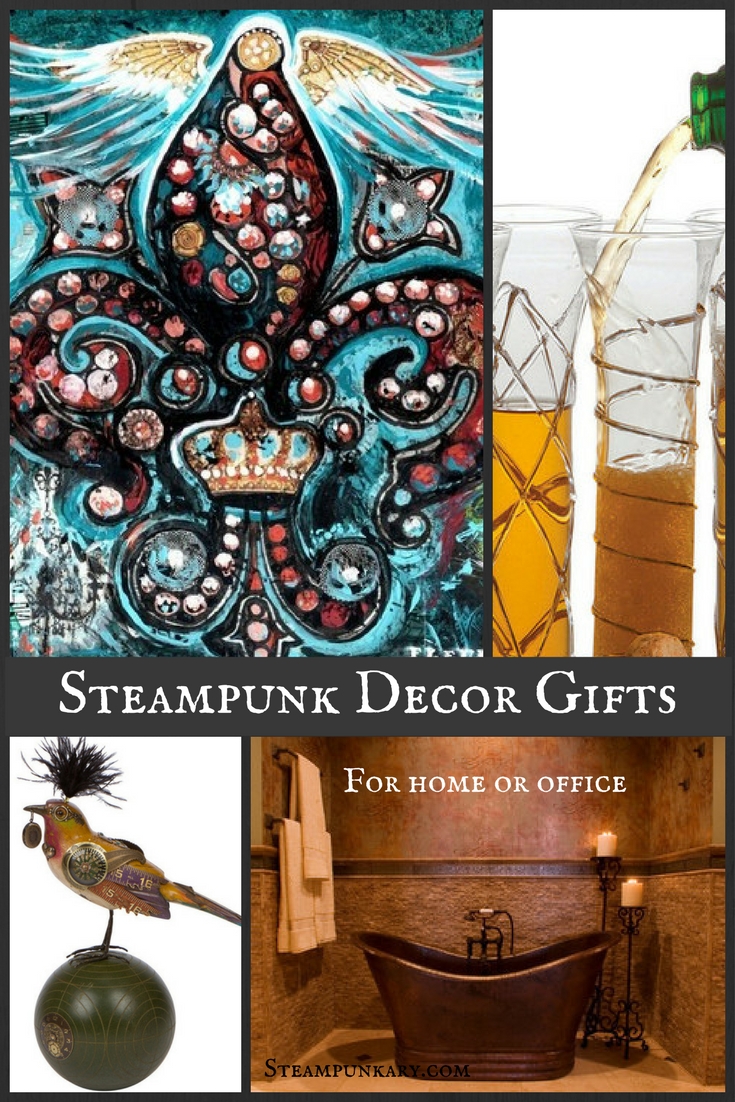 (Visited 3,492 times, 1 visits today)